Premier Li Keqiang called on Hubei province on Friday to continue kindling researchers' enthusiasm for technological and business innovation and to accelerate the transformation from old economic drivers to new ones.
Hubei, in Central China, should promote innovation and entrepreneurship to cultivate new industries, especially as it is home to a large number of research institutions, universities and professionals, Li said when joining a panel discussion with National People's Congress deputies from the province.
What do you think of face-to-face exchanges with the Prime Minister?
Dr. Yan Dapeng, deputy of the National People's Congress and chairman of Wuhan Raycus Fiber Laser Technology Co., Ltd.:
After the deliberation, I showed the Prime Minister the latest products developed by Raycus.
The Prime Minister asked me if Raycus had achieved independent research and development of technology. I answered yes and the Prime Minister said very good with satisfaction.
During the deliberation, Premier Li repeatedly mentioned innovation and emphasized strengthening basic research. The Prime Minister's request encourages me to guide enterprises to continuously achieve breakthroughs in core technologies, master more key technologies with independent intellectual property rights, and promote the core technology to control itself, and strive to make more customers use Chinese manufacturing and Chinese services.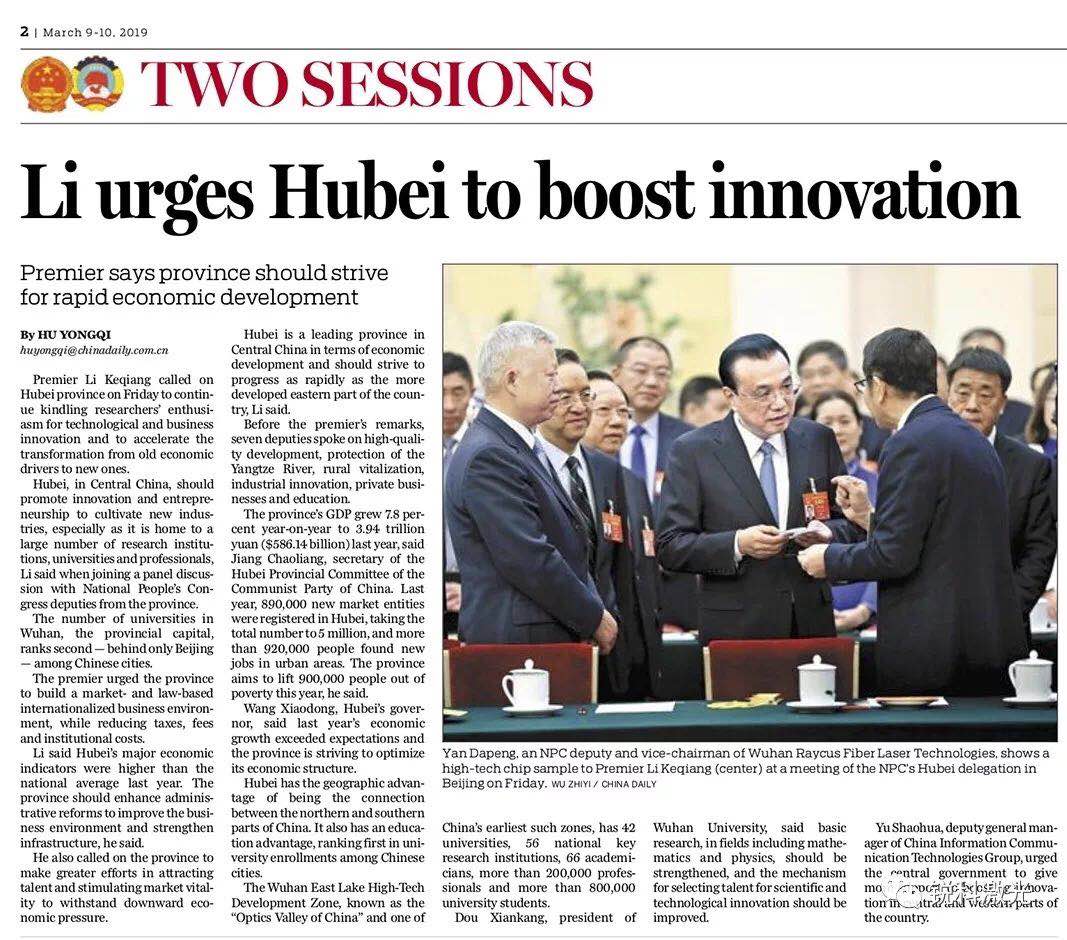 Image source: China Daily