With the acceleration of the import substitution process of domestic fiber lasers, Raycus has been committed to reducing user costs and improving processing efficiency, developing and formulating fiber laser products and solutions suitable for different needs for laser applications in the field of automotive intelligent manufacturing. Raycus has different types of welding lasers and has been widely used in many fields such as automobile manufacturing, aerospace, 3C electronics, and hardware processing.
Today we go to companies that use Raycus lasers to process auto parts and listen to what they think laser technology has brought about revolutionary breakthroughs in the development of the automotive manufacturing industry?
Changping Automobile Equipment
 "Stable welding of 6-8mm high-strength steel plates"
Higher efficiency, stronger welds, and high consistency
Hubei Changping Automobile Equipment Co., Ltd. (hereinafter referred to as "Changping Automobile Equipment") is located in Shiyan, Hubei, which is known as the car city. It is one of the core customers of HGTECH. The company integrates machinery manufacturing, auto parts and special equipment. The business scope includes manufacturing of high-strength structural parts and auto parts.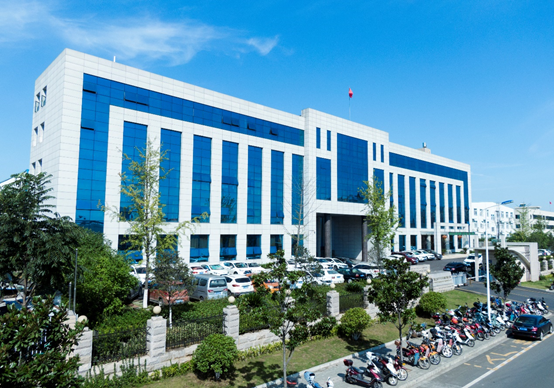 Appearance of Changping Automobile Equipment Company
High-strength steel plates have higher wear resistance and better impact toughness and are widely used in the automobile manufacturing industry. However, this steel has a relatively high alloy composition and a large carbon equivalent, which brings difficulties to the welding process, especially if the material is slightly thicker, the general process is difficult to achieve satisfactory welding results. President Zhou of Changping Automobile Equipment introduced that the traditional methods of welding have large deformation and wide heat-affected area, resulting in large errors in the total assembly time of components. However, the use of laser welding has a small laser focus spot, high power density, and high melting point. He has many advantages such as high-strength alloy materials, which not only solves these problems caused by traditional welding methods, but also significantly improves processing efficiency and weld strength, achieving efficient and high-quality use effects.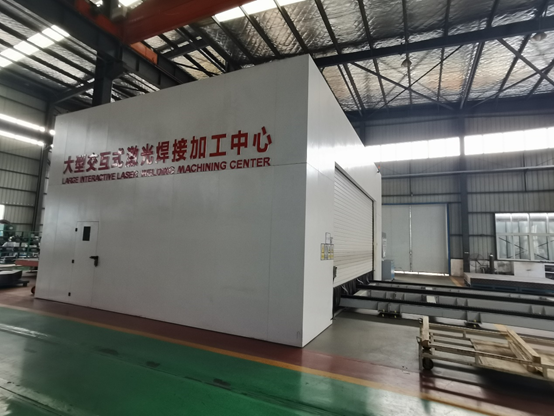 Large interactive laser welding processing center in Changping Automobile Equipment Factory
Stable operation, best service 
As an advanced processing method, laser brings revolutionary breakthroughs in production efficiency and quality. Mr. Zhou introduced that Changping Automotive Equipment has used laser technology instead of traditional processing since 2012. In 2017, domestically made laser equipment was introduced. At present, laser technology has been widely used in the cutting, welding, marking and other processing fields.
At present, Changping Automobile Equipment has 4 laser processing equipment equipped with Raycus lasers, all of which are above 6000W. When welding high-strength steel plates, they can weld up to 6-8mm.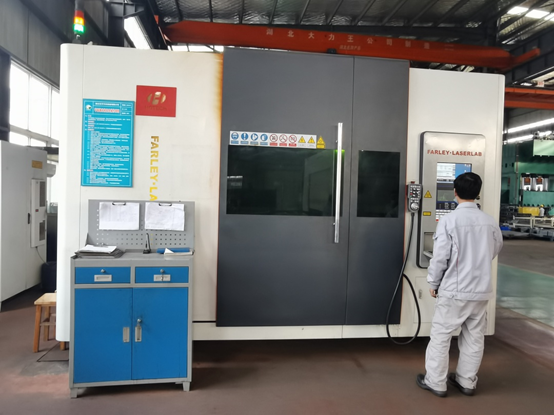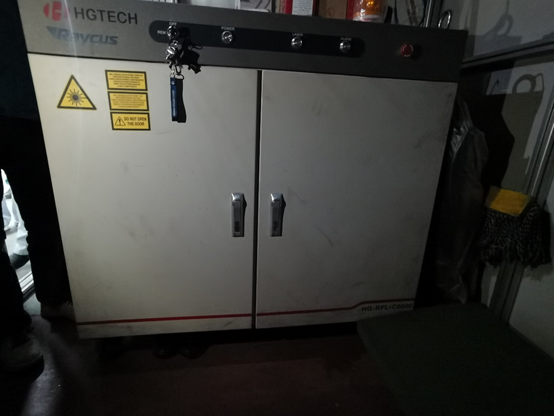 Laser equipment and Raycus lasers in the factory of Changping Company
"The use meets the requirements, the failure rate is low, and the service is in place. Compared with the imported ones, there is no difference. The equipment in 2017 is still operating normally." Talking about the use of Raycus lasers in Changping automobile equipment, Mr. Zhou praised again. The good status of use also makes Mr. Zhou very optimistic about the huge potential in laser welding manufacturing. He is currently cooperating with HGTECH and Raycus to develop a high-power, intelligent welding platform.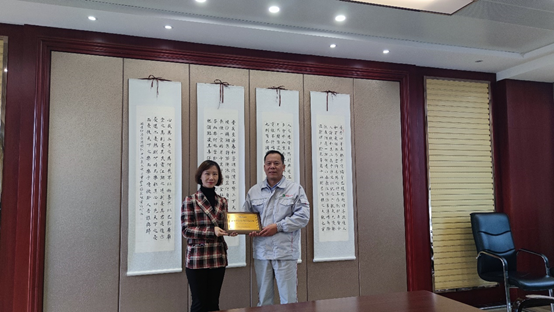 President Zhou of Changping Automobile and Raycus reached a strategic cooperation in high-power laser welding
HGTECH
"The localization of laser equipment has accelerated significantly"
Welding efficiency increased by more than 3 times
How much laser welding has improved the production efficiency, we also interviewed Mr. Ye, the general manager of HGTECH welding product line who has been committed to solutions in the field of intelligent welding.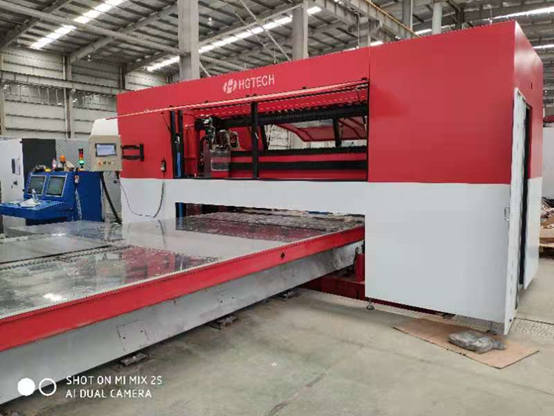 HGTECH Equipment Diagram
According to Mr. Ye, laser welding is currently gradually replacing the traditional vacuum electron beam welding as a new welding processing technology, especially in the automotive processing industry. As an important means to achieve automobile lightweight, laser welding is used to replace traditional arc welding. Not only the efficiency can be increased by at least three times, there is almost no deformation in the welding parts of the parts, and post-weld heat treatment is not required, which has greatly improved the production capacity and quality of the automotive industry.
The market proves that domestic laser welding equipment is trustworthy
Since the cooperation between HGTECH and Raycus in 2007, it has ranged from hundreds of watt fiber lasers to kilowatts to the current 10,000 watts. Mr. Ye said that he has clearly felt the acceleration of the localization of laser equipment. At present, most of the automotive industry is welding 2-3mm thick high-strength steel, because the material strength is very high and the welding difficulty is relatively high.
"High-cost performance, stable performance, and improved production efficiency are customer requirements for equipment procurement." According to Mr. Ye, laser welding has been widely used in the automotive industry (power batteries, parts, body roof welding, etc.) and 3C industry. Stainless steel, high-strength steel, aluminum plate, copper plate, aluminum alloy, carbon steel can be welded, and materials up to 20mm thick can be welded, which makes laser welding have a broad development prospect. Benefiting from the expansion of new welding scenarios, in the future, higher power and more intelligent welding production lines will become the development trend of laser welding.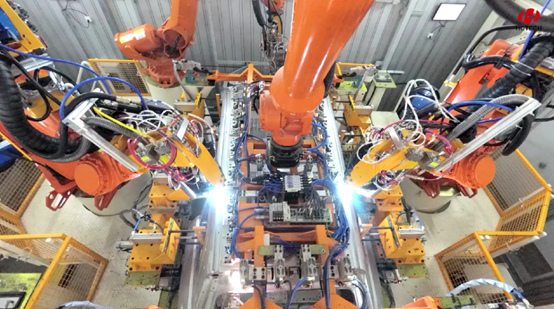 Laser welding of car roof cover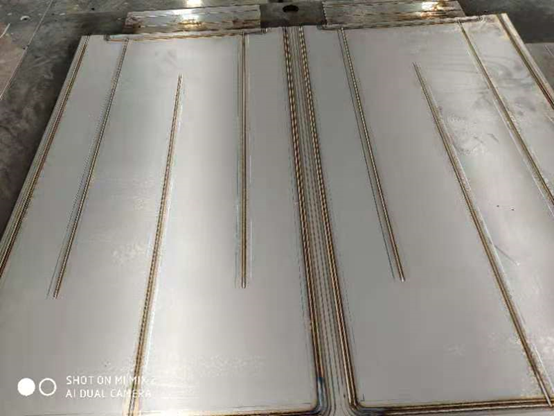 Laser welding of pressure vessels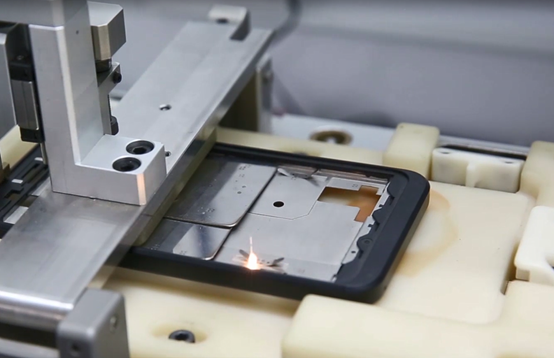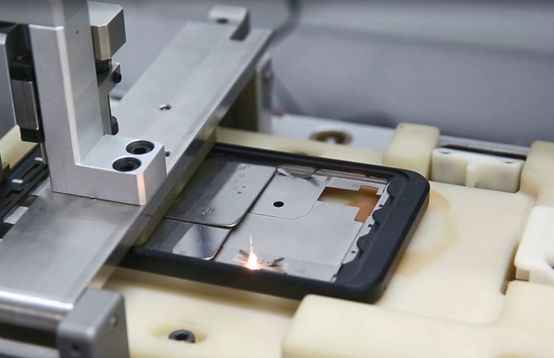 Mobile phone frame laser welding
Advanced manufacturing technology represented by laser welding technology has promoted the development of industrial automation, flexibility and intelligence. With the continuous improvement of the performance of domestic lasers and the need for enterprises to reduce manufacturing costs, domestic fiber lasers have gradually become a trend to replace imports.
Thanks to Changping Automotive Equipment and HG for their strong support for this event, the 2020 Raycus Gratitude Visit, we will continue to visit more high-end welding, cleaning, and cladding companies to witness the irreplaceable power of laser in various industries.