Raycus Gratitude Visit | The half-year experience of using Raycus 20000W fiber laser
Raycus Gratitude Visit | The half-year experience of using Raycus 20000W fiber laser
In the sheet metal processing industry, with the continuous improvement of processing accuracy and quantity, cost and efficiency have always been a major problem. How to find the balance? How to reduce costs and increase production efficiency as much as possible while ensuring product quality? Today we went to Wuxi Suiyuan Metal Products Co., Ltd. to listen to Mr. Liu, who has been in the sheet metal industry for more than 20 years personal experience.
Mr. Liu Suiyuan in Wuxi, who has worked in the sheet metal industry for more than 20 years, can be said to have witnessed the development of the industry all the way, from the factory in Beijing to the establishment of a factory in Wuxi, from the initial plasma cutting to the current laser cutting, he has a lot of relevant information experience. Today, he revealed to us that it is a good way to find a balance between cost and efficiency.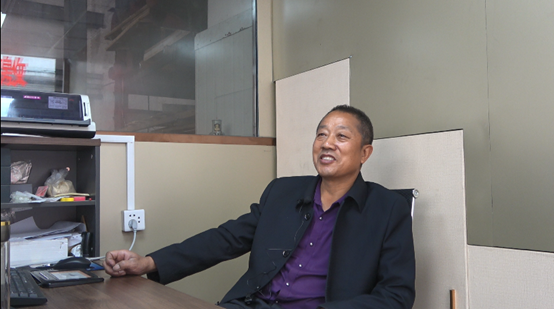 Mr. Liu Sui Yuan from Wuxi was interviewed
Faster cutting speed
Is a greater competitive advantage
The main business of Wuxi Suiyuan is the cutting and sales of metal plates such as 1-100mm stainless steel, 1-70mm carbon steel, 1-60mm aluminum plate, 1-20mm copper plate, etc. The main cutting materials are 6-20mm thick carbon steel and stainless steel.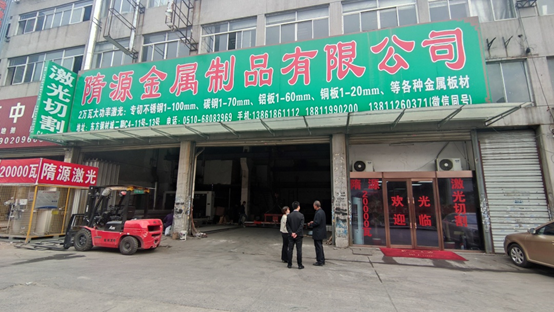 According to Mr. Liu, since the metal material processed by the company is relatively thick, after switching from plasma cutting to laser cutting, the 6000W laser cutting equipment was chosen at the very beginning. Later, as the business volume continued to increase, this year we decisively purchased a 20000W cutting equipment and chose Raycus' 20000W fiber laser as the light source.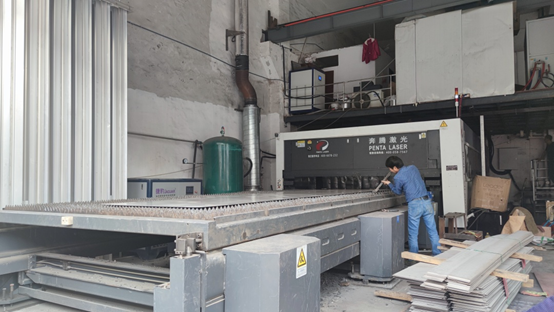 Penta Laser 20000W laser cutting machine purchased by Wuxi Suiyuan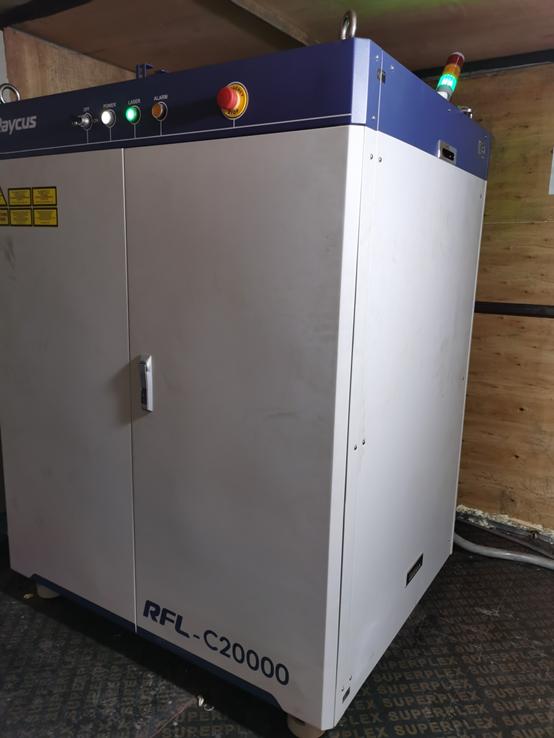 Equipped with Raycus 20000W CW fiber laser as the core light source 
When asked why he made this choice, Mr. Liu gave three reasons:
One, processing efficiency. Only with a higher cutting speed can we maintain a greater competitive advantage in the industry. In the sheet metal industry where 6000W has been widely used, after upgrading to 20000W, the advantage is undoubtedly more obvious;
Second, the cutting effect. Before the purchase, Mr. Liu deliberately inquired about and exchanged with fellow colleagues. After analyzing and comparing the light sources of domestic and foreign brands for him, they found that the cutting effect was comparable, so why not support domestic brands with more competitive prices?
Third, after-sales service. Good after-sales service and worry-free purchase. Taking into account the after-sales service of the machine, Mr. Liu chose a domestic brand with a shorter after-sale radius and shorter response time. And so far, Mr. Liu is very satisfied with Rayco's after-sales service, "basically on-call, technical expertise, and good attitude, which is very advantageous compared to foreign brands."
I believe these three reasons are also important factors that many sheet metal processing counterparts need to consider when choosing processing equipment. 
3 times faster +   save labor costs
I have used Penta cutting equipment equipped with Raycus 20000W fiber laser for nearly half a year. Mr. Liu spoke highly of his experience during the past six months: "Whether it is in terms of the quality of thick plate processing, or in terms of processing efficiency and stability, it has greatly exceeded my expectations. From the installation to the present, the equipment is 24 hours a day. Hours work. Compared with 10000W, the speed has been increased by more than three times. Now when 10mm stainless steel is cut by air, it can achieve stable processing of 13m/min."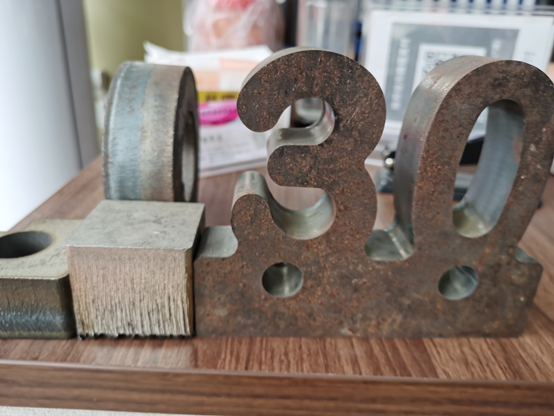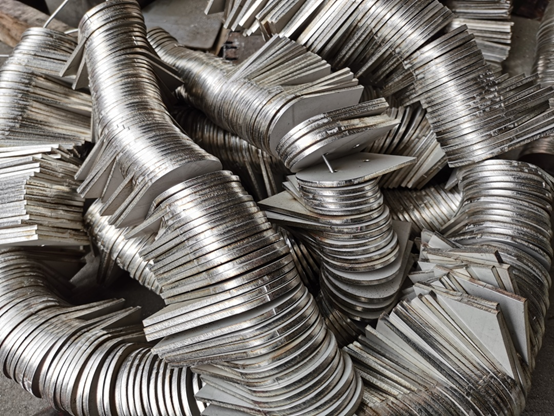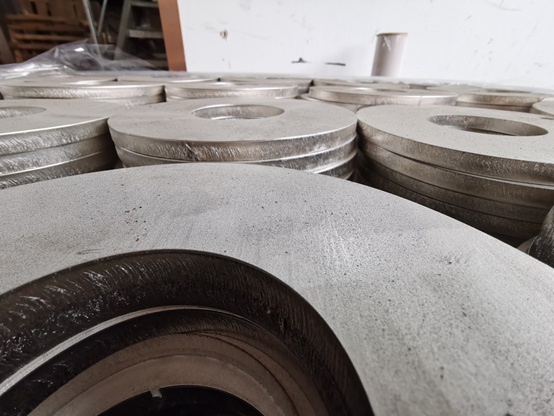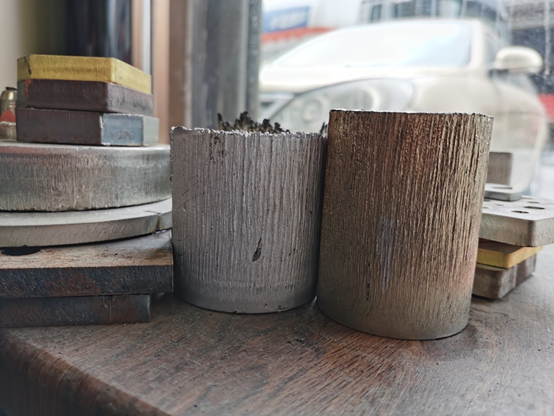 Cutting samples of Wuxi Suiyuan 
After using 20000W high-power laser cutting equipment, not only the cutting capacity and production efficiency are greatly improved, but the cutting quality and equipment functions are also significantly improved, and the cost of manual polishing in the later stage is also reduced. Coupled with intelligent machine tool design and a variety of function expansion, it makes the workers more comfortable to use and meets the processing needs of a variety of mechanical parts.
What makes Mr. Liu more worry-free is the after-sales service provided by Penta and Raycus. "Even if it is not a malfunction, as long as there are uncertain small problems during use, the after-sales and process engineers of Penta and Raycus can arrive at the first time for debugging and inspection."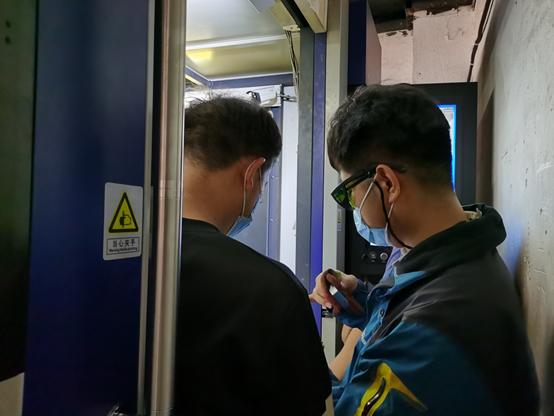 Raycus engineer commissioned parameters for Wuxi Suiyuan
Not only is Mr. Liu very satisfied with his use, he also recommended his son who runs another processing company to buy another 20000W cutting machine with Raycus fiber laser as the light source.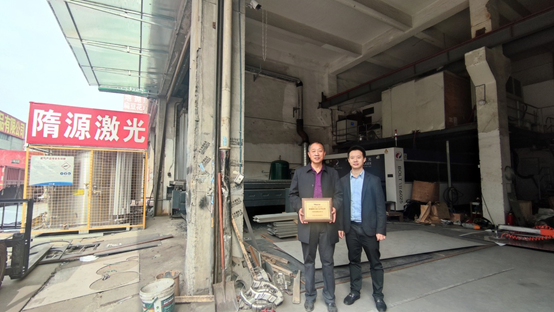 Left is Wuxi Suiyuan Mr. Liu, right is Raycus Mr. Li 
20kW ultra-high power laser cutting equipment
Not only solves the past low and medium power equipment
Short board on thick board cutting
Simultaneously
In terms of processing efficiency and processing quality
All have a qualitative leap
In the increasingly competitive sheet metal processing market
Set off for a while
The whirlwind of high-power laser cutting equipment
Laser cutting enters the 20,000 watt+ era
Raycus
Witness strength with products and services
Thanks to Penta Laser and Wuxi Suiyuan for their strong support for this event. For the next Raycus Gratitude Visit, we will continue to visit more high-end welding, cleaning and cladding companies to witness the irreplaceability of laser in various industries.