Mr.Hao Peng emphasized when investigating the aerospace Sanjiang laser industry: continuous improvement of independent innovation capabilities
On March 27th, Hao Peng, Secretary of the Party Committee and Director of the State-owned Assets Supervision and Administration Commission of the State Council, and his entourage visited the Aerospace Sanjiang Laser Technology Park for investigation.
State-owned Assets Supervision and Administration Commission of the State Council Party Committee Member and Deputy Director Ren Hongbin, Provincial Party Committee Member and Municipal Party Secretary Wang Zhonglin, Vice Governor Cao Guangjing and other leaders accompanied the investigation, and Liu Shiquan, General Manager and Deputy Party Secretary of Aerospace Science and Industry, and Tan Qianhong, General Manager and Deputy Secretary of the Party Committee of Aerospace Sanjiang participated in the investigation and  introduce the development of the industry.Raycus Chairman Wu Xiaofeng, Vice Chairman and Chief Engineer Yan Dapeng attended the reception.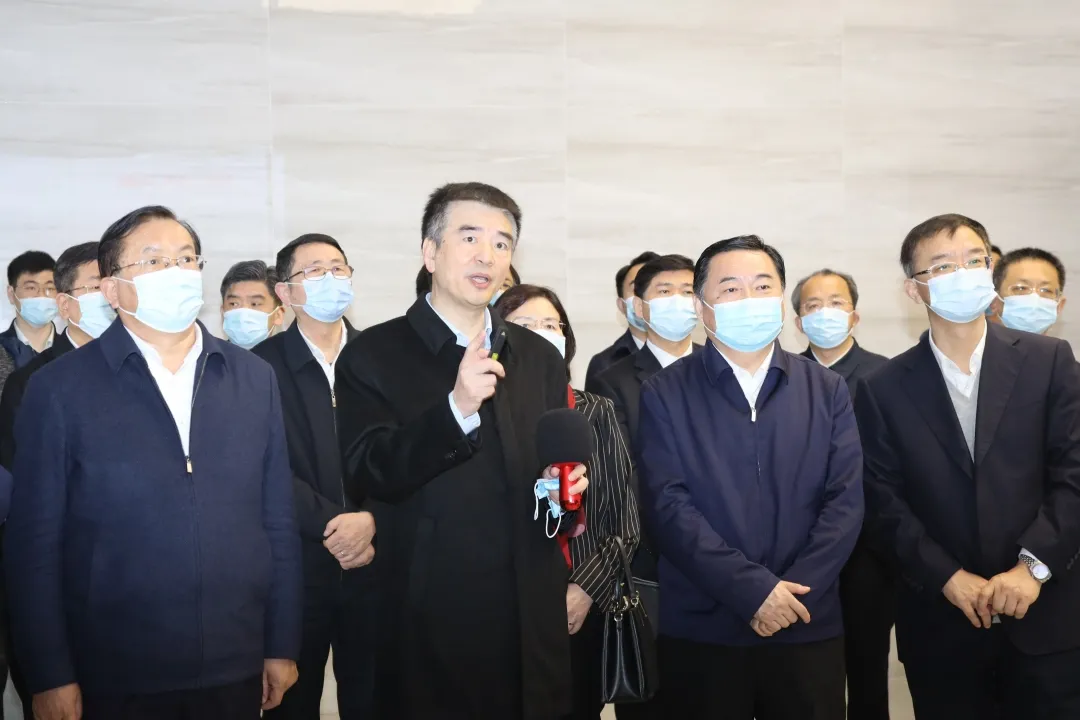 Hao Peng and his party walked into the company's production workshop to learn more about the application of products in aerospace, 3D printing, automobile manufacturing and other fields.
It is necessary to continuously improve the capability of independent innovation, strive to achieve breakthroughs in key core technologies, and promote self-reliance in science and technology; further integrate resources, accelerate the application of domestic core technologies, and accelerate the formation of upstream and downstream synergy in the industrial chain.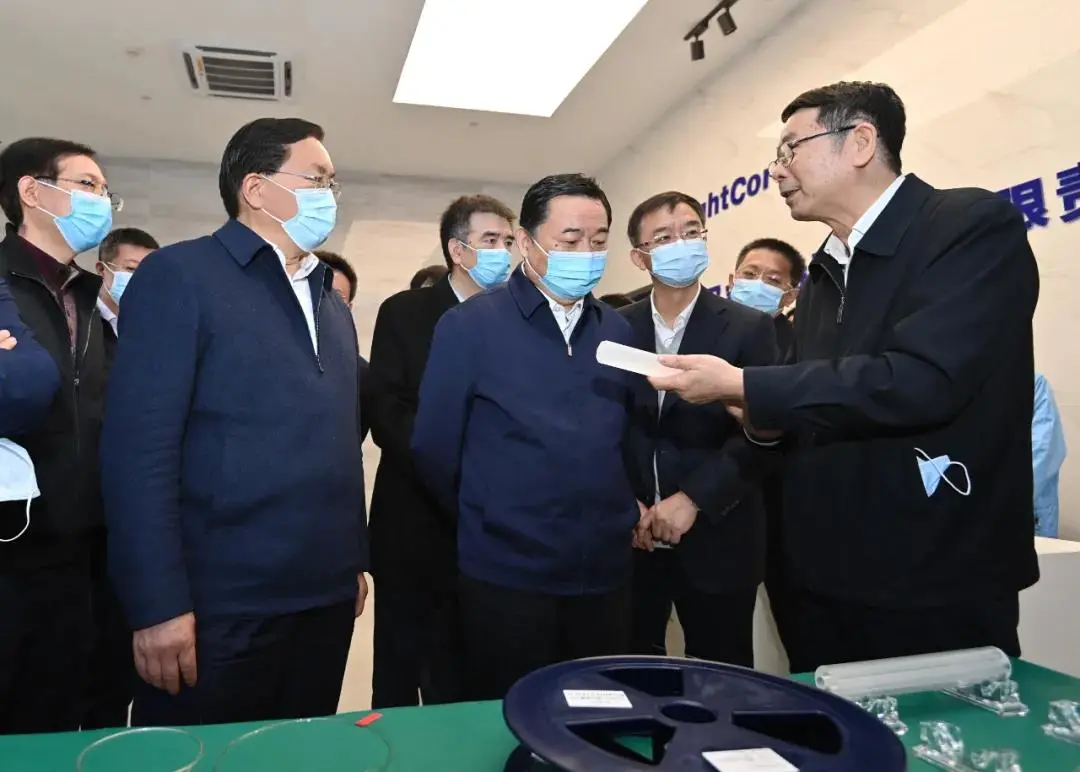 Photographed by Guo Liangshuo, reporter from Changjiang Daily
Hao Peng encouraged Aerospace Sanjiang to continue to play its main role in the laser industry and make persistent efforts to promote the high-quality development of Hubei. 
We are about to usher in the centenary of the Communist Party of China and realize the first centenary goal. State-owned central enterprises must continue their efforts, under the leadership of the party, carry forward the fine traditions, make enterprises stronger and better, serve the local economic and social development, and constantly demonstrate state-owned central enterprises. Responsible for the mission and make new and greater contributions to the comprehensive construction of a modern socialist country.