The world's most influential and largest sheet metal processing technology exhibition 2022EuroBLECH was grandly held at the Hannover International Exhibition Center in Germany from October 25th to 28th. The exhibition attracted more than 1,200 metal processing technology related companies from around the world. Raycus Laser brought a variety of new high-end R-series models to the booth F34 in Hall 16. In this international metal processing industry event, which has attracted much attention, Raycus Laser has shown a number of dazzling achievements in the development of high-end application fields.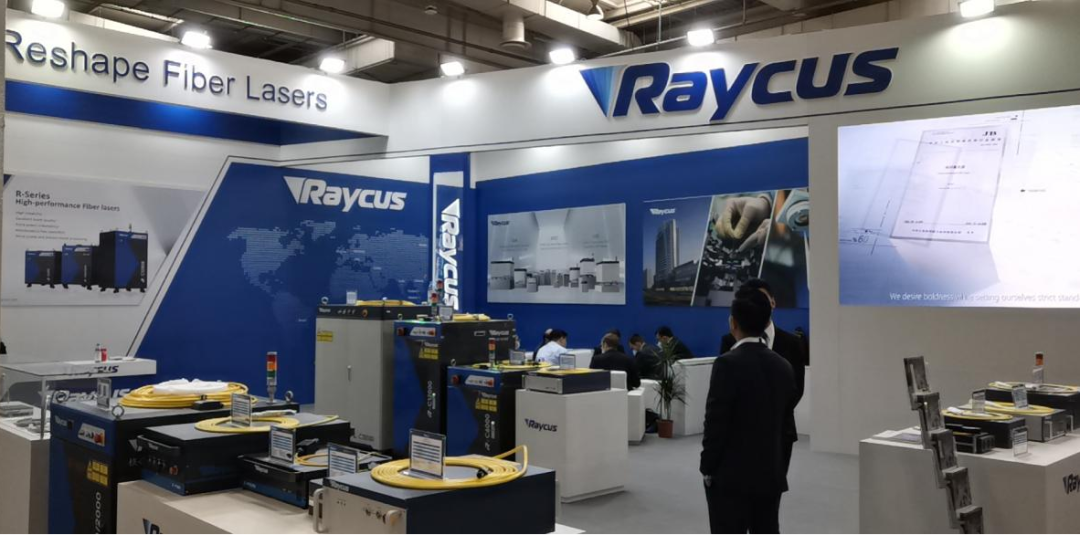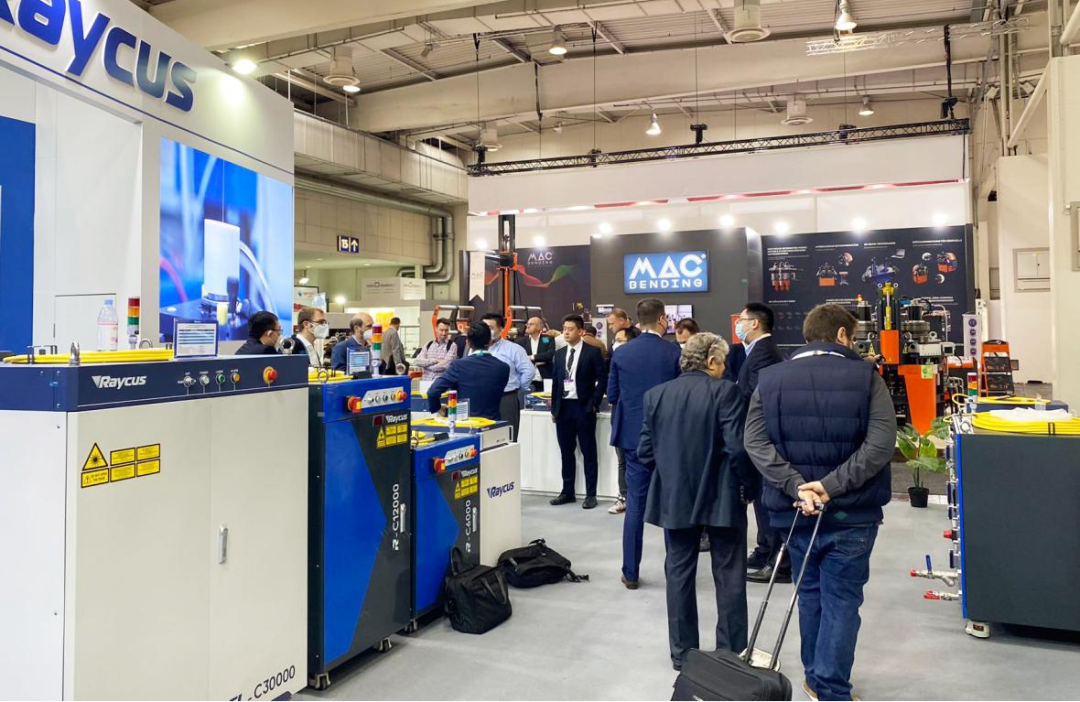 This high-end model exhibited at EuroBLECH is also the world's first appearance of the R-series in an international exhibition. Once it was exhibited, it attracted the attention of many customers on the scene. So what are the characteristics of the R-series, let me introduce them.
R-C12000 and R-C6000
For automobile manufacturing, shipbuilding, aerospace fields
of high-performance CW lasers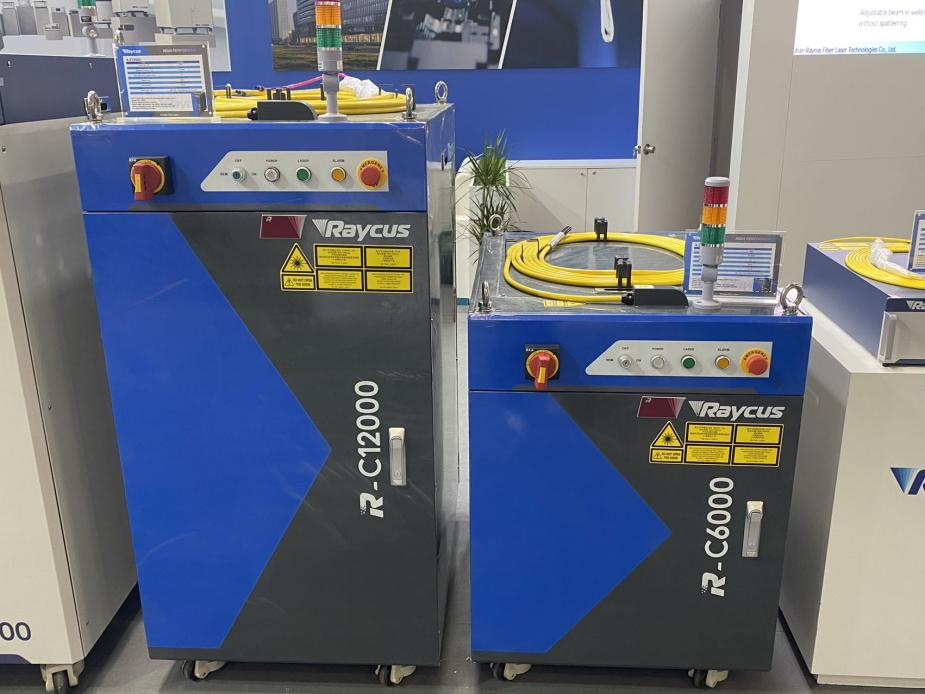 These two models adopt industrial style and miniaturized appearance design; rich bus interfaces meet the requirements of multiple industries; they can realize intelligent human-machine interaction, so as to carry out health management of lasers. The laser has also undergone 9 major technological breakthroughs and upgrades, making the product with high safety, high reliability, high stability, high beam quality, high electro-optical conversion efficiency, high response rate, high intelligence, high user experience and high options. It can be widely used in welding applications in aerospace, shipbuilding, automobile, new energy, 3C and other industries and fields, and has the advantages of high processing precision, high efficiency, beautiful welding gap, and high yield.
R-4000/2000ABP
For new energy battery welding field
Adjustable Beam Profile Fiber Lasers with Shutter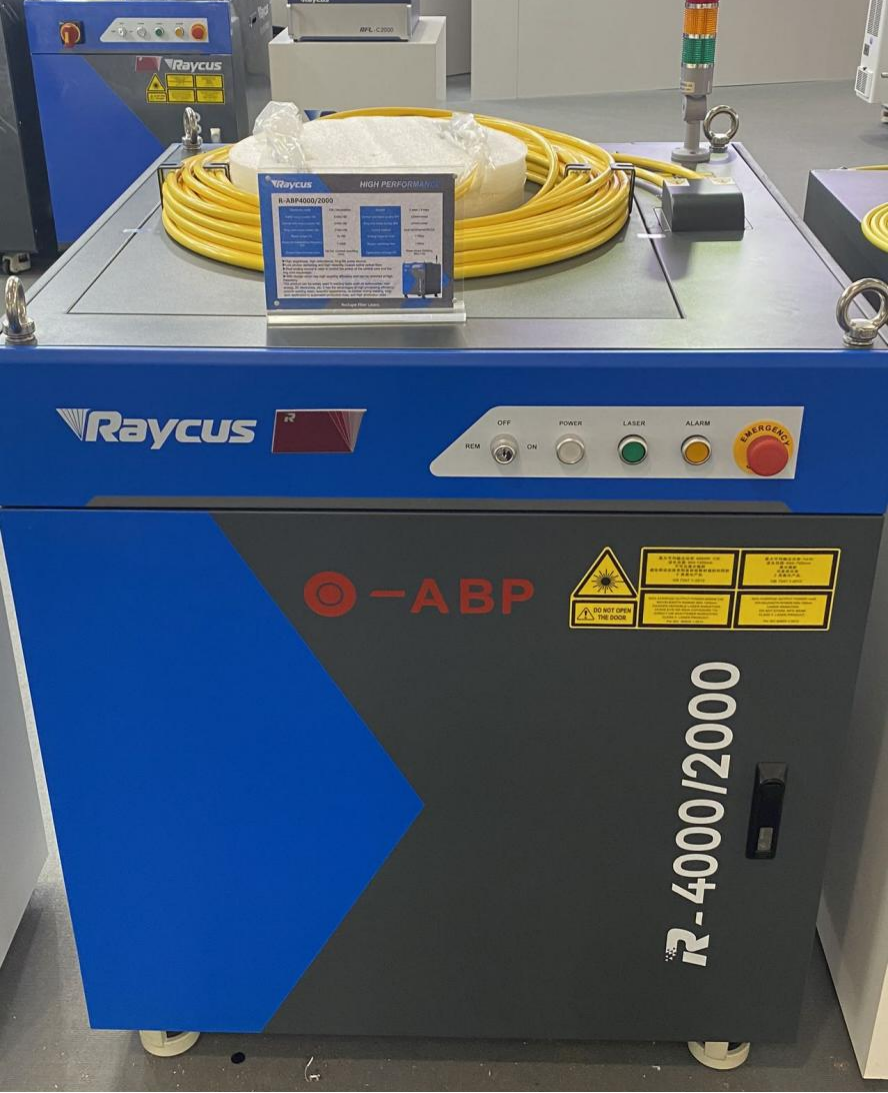 With the dual analog control technology and the shutter coupling technology, the independent adjustment of the power of the center core and the ring core and the independent display of the power at any ratio can be realized. The light gate ring light spot output improves the flexibility of use and production efficiency.
R-P300MX
For new energy battery manufacturing
300W MOPA Pulsed Fiber Laser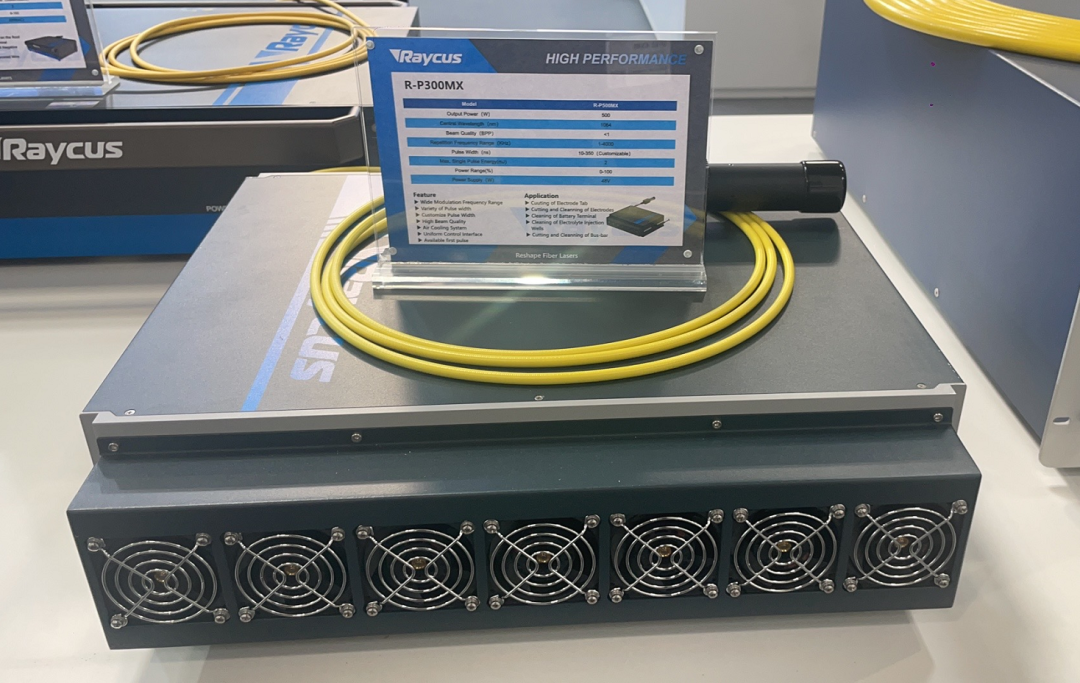 With a new generation of electronic control system, it has the function of network port and supports switching of various control modes; it has fast switching light time, supports frequency, and power parameters are switched in real time; the beam quality is consistent, the single pulse energy can reach 2MJ, and the output power is stable Good performance, suitable for pole ear cutting; pole cleaning, liquid injection port cleaning, pole piece cleaning; paint stripping and other new energy applications.
R-P500MX
High Performance 500W MOPA Pulsed Fiber Laser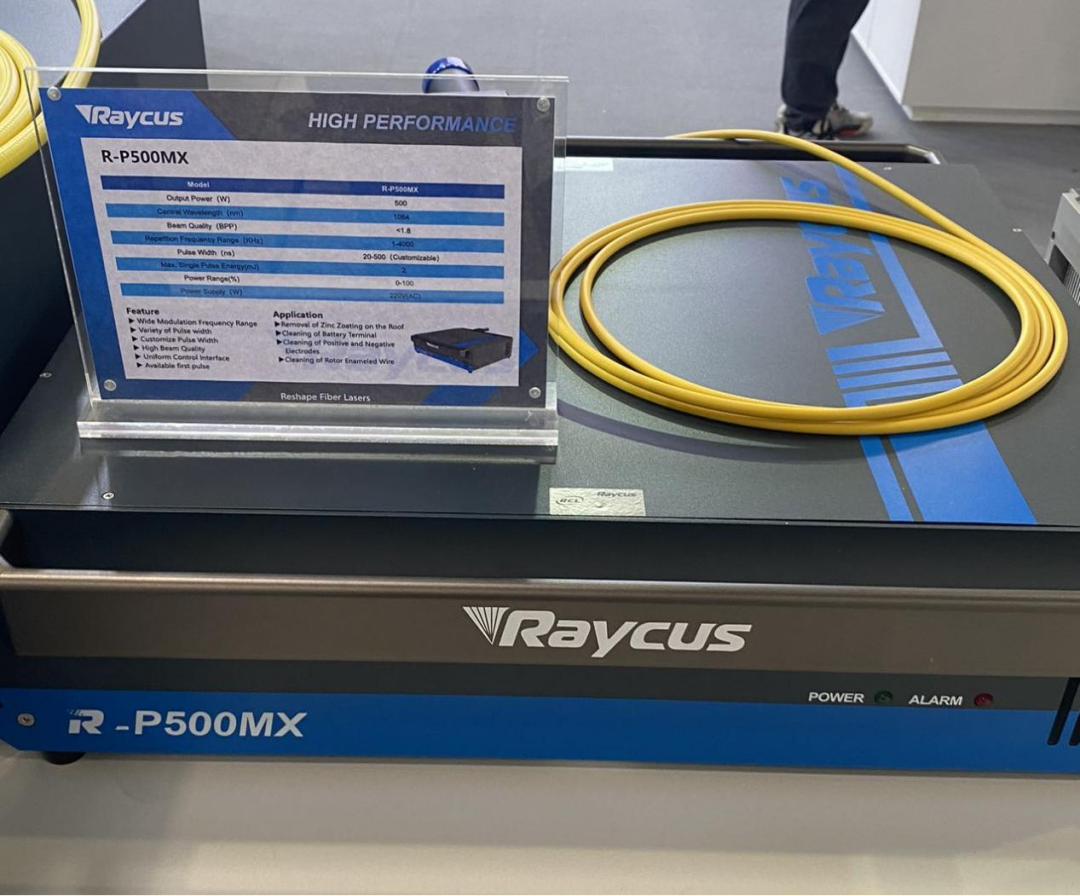 Designed with water cooling system, it has good stability, high single pulse energy (2MJ), high beam quality (≤1.8), various pulse widths (20-500ns), repetition frequency 1-4000kHz, and the first pulse is available. And it has the characteristics of continuous mode, parameters can be switched in real time, etc., and has the function of network port. It is ideal for industrial applications such as fine processing of thin foils and coatings, surface treatment, micromachining, photovoltaics, scribing and new energy.
R-P1000H
High Energy Single Module 1000W Cleaning Pulse Laser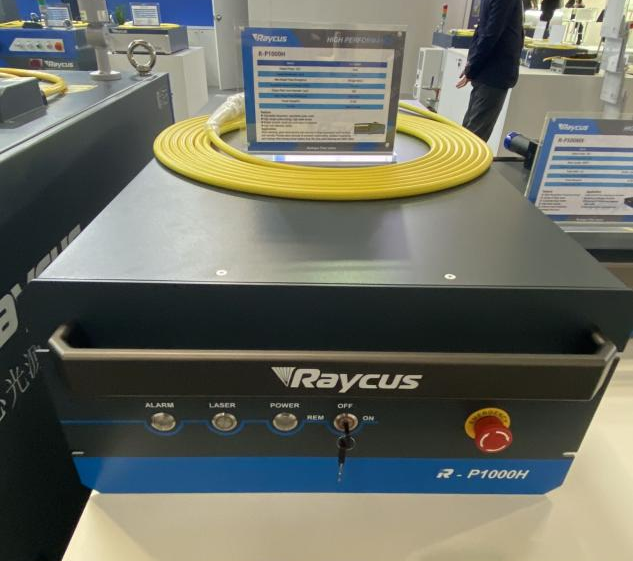 This pulse width tunable high power pulse fiber laser breaks through the limitation of multi-module beam combining and realizes single-module output. And its single pulse energy is up to 100MJ, peak power is up to 1MW, and at the same time retains the independent adjustable characteristics of pulse width and frequency, the pulse width range is 20-100ns, and the frequency range is 10-100KHz. The laser is small in size, has strong anti-high reflection ability, can adapt to the needs of cleaning and polishing of different materials, and is an ideal light source in the fields of laser cleaning and polishing.
RFL-Q20-V2
New high performance 20W Q-switched pulsed laser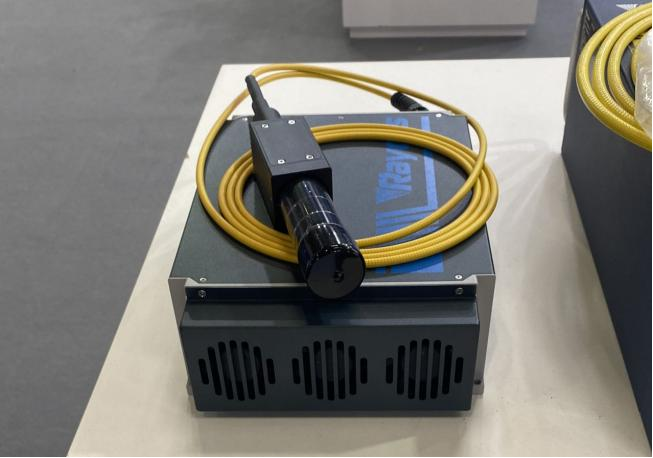 This high-performance Q-switched pulse product can be adjusted in the frequency range of 2-500kHz and pulse width of 100-180ns. It can be widely used in non-metallic, gold, silver, copper, aluminum and non-high-reflection material stainless steel. In the fields of marking, precision machining, graphic engraving and other materials, it has better performance and better effect than ordinary models in the marking application process.
In addition to the above high-end new products, Raycus also exhibited 30000W high power CW laser for metal cutting, 450W QCW fiber laser for precision cutting and welding, 500W CW fiber laser for 3D printing and 6000W high power for metal quenching and cladding. Fiber output semiconductor lasers, etc.
As a world-renowned laser equipment manufacturer, Raycus will actively cooperate with domestic and foreign laser equipment manufacturers, and is committed to providing more diverse, more efficient and higher-end industry solutions for laser equipment users, and jointly assisting metal processing. Technological development.