On October 6, the IWJC-Korea 2022 International Welding Conference was held in Jeju Island, South Korea. The conference is held every five years and is the highest-level welding industry conference in Korea. The conference attracted 600 participants from academia and industry around the world, including Hyundai Motor, KIA Motor, SANSUM, LG, POSCO and many others. Well-known enterprises and groups participated, and Raycus participated in the conference as the only invited enterprise in China.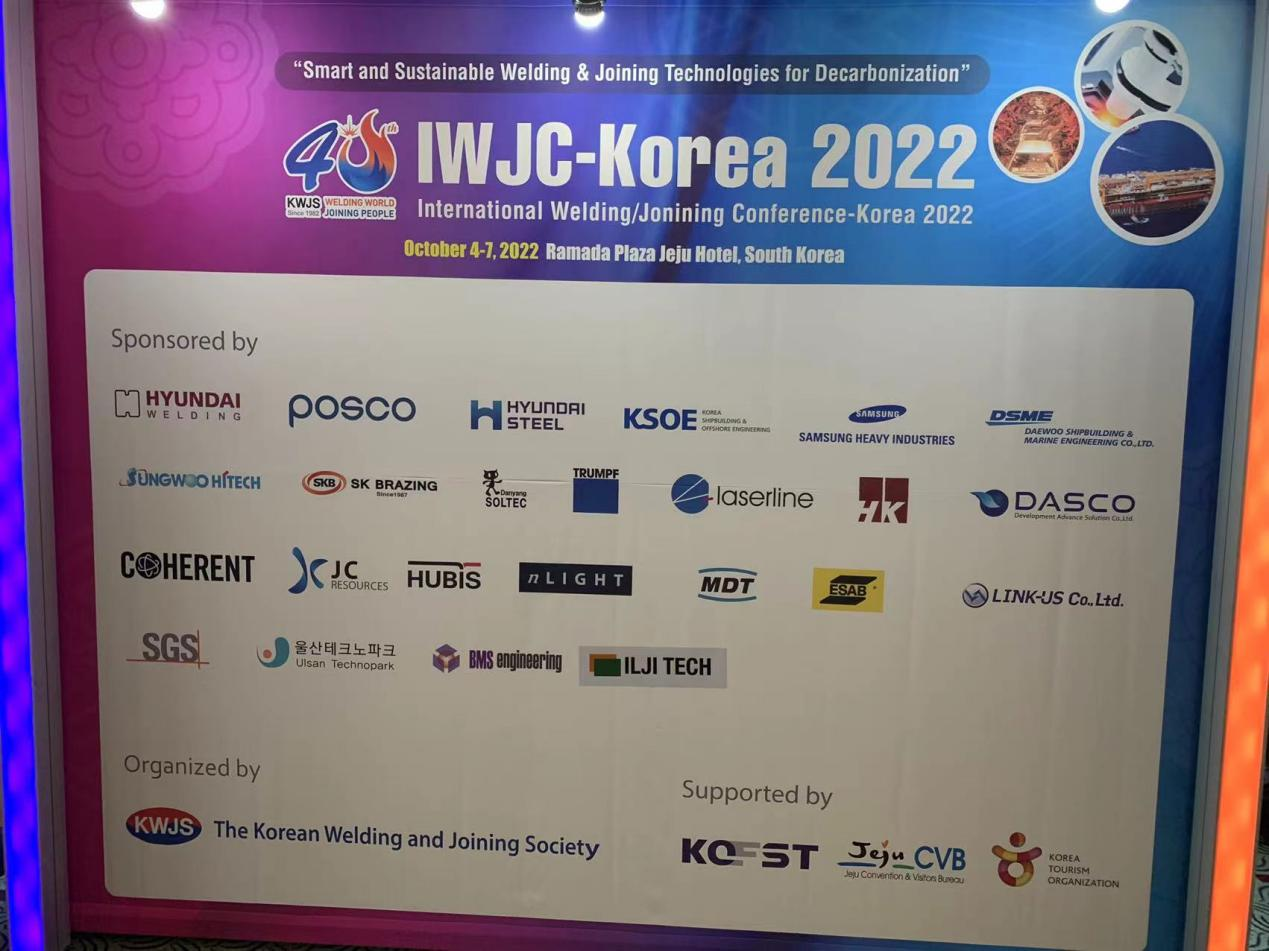 Qiu Wei, Sales Director of Raycus Asia Pacific, gave a keynote report on "Application of Raycus Laser in New Energy Vehicle Manufacturing" at the meeting, introducing the rapid development of China's lithium battery and new energy vehicles and Raycus' current role in helping new energy vehicles The achievements in automobile manufacturing, in addition, it also demonstrated Raycus' products and technical advantages to the participating companies. The report was very successful and was unanimously recognized by the participants.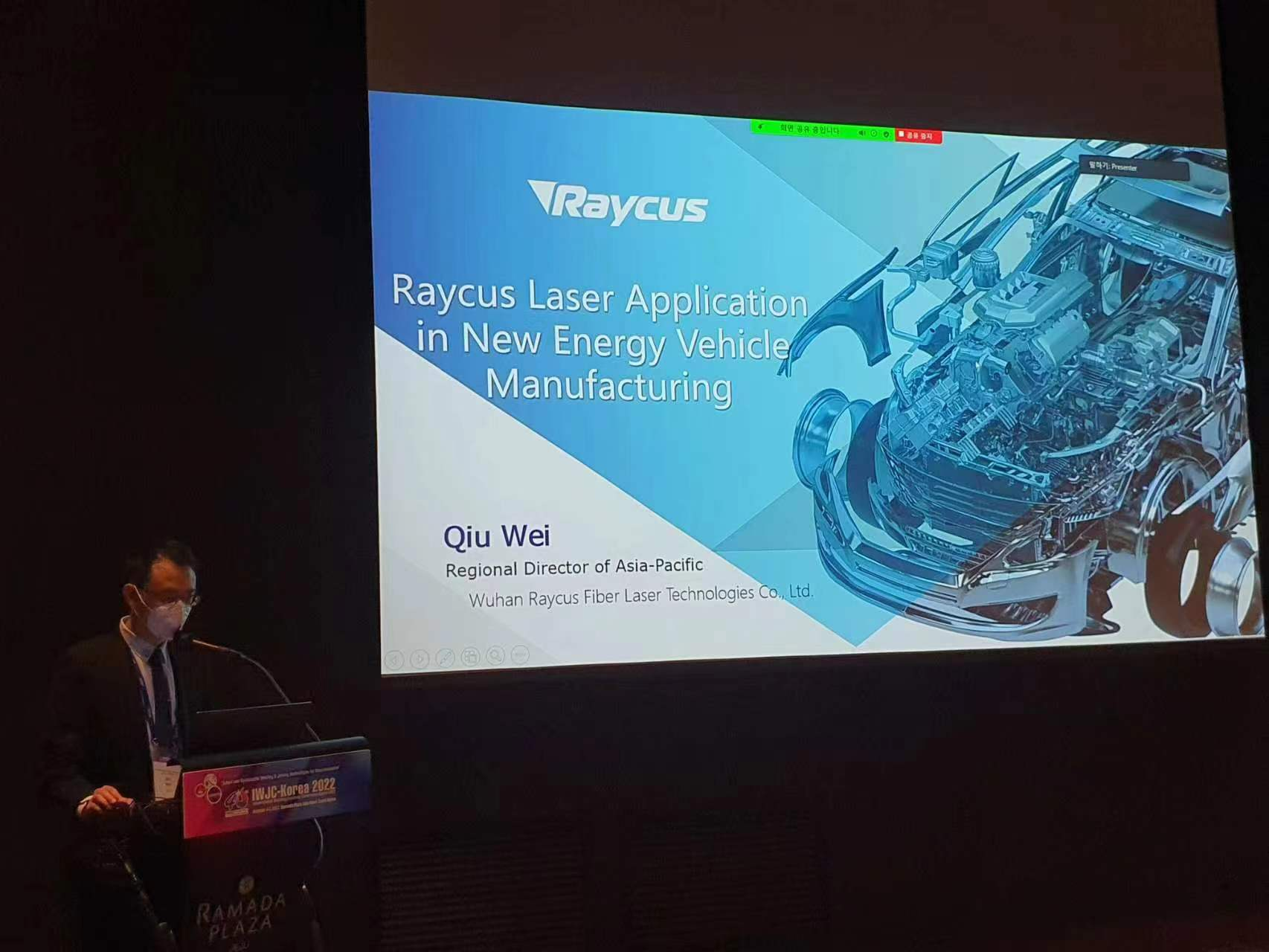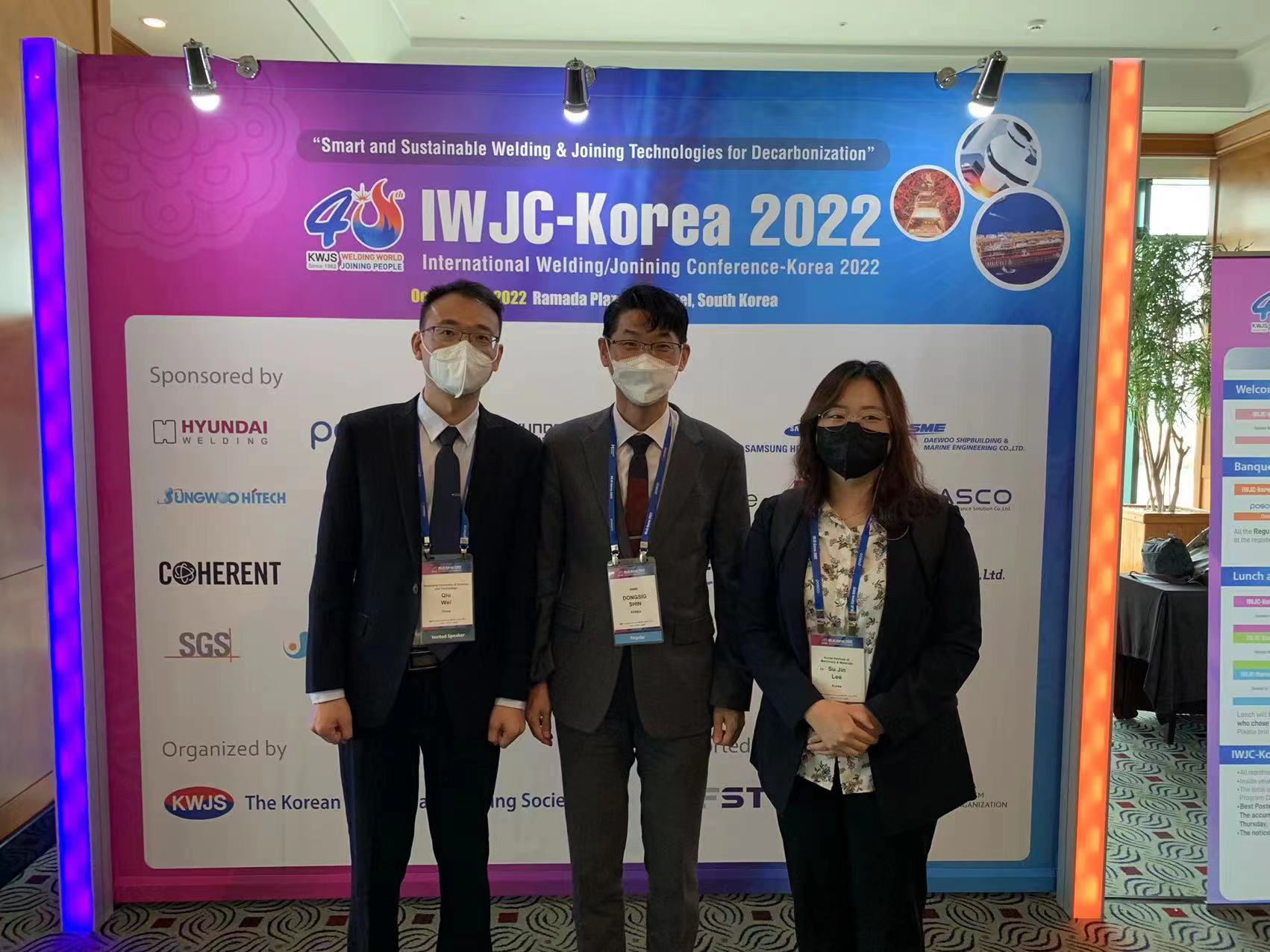 Qiu Wei mentioned in the report that Raycus' ABP technology realizes the output of two independently controlled coaxial beams with one optical fiber, and the power levels of the central spot and the surrounding annular spot can be adjusted independently. This not only helps to achieve high-speed, high-efficiency spatter-free and stable processing of power batteries and motors, greatly reduces porosity, reduces cracks, and beautifies molding, but also greatly reduces the need for post-processing work, thereby reducing overall production costs. Guaranteed production quality.
In the production and manufacturing process of new energy vehicles, fiber lasers are indispensable, including not only the manufacture of electric drive systems of batteries and motors, but also the manufacture of body-in-white. The laser processing technology used includes welding, cleaning, cutting, marking, etc., and the power used ranges from tens of watts to tens of thousands of watts. At present, Raycus' fiber lasers have been widely used in major battery manufacturers, and are widely used in the welding of top covers, sealing nails, adapters, Busbars, side plates and other parts. There are also a wide range of cases in the field of automobile manufacturing, such as laser wire-filling welding of aluminum alloy roof, automobile tailor-welded blanks, laser cutting of automobile thermoforming plates, laser cleaning of aluminum alloy side walls, and VIN laser coding of vehicle frames.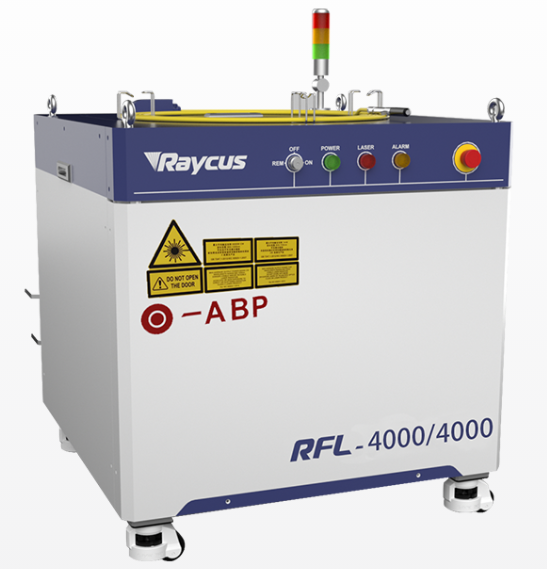 Raycus, as a world-renowned laser manufacturing enterprise, will take technology research and development as its core competitiveness, cooperate with production, academia and research to innovate, jointly build a world-class Chinese laser industry chain, jointly build, maintain and optimize the industrial ecology, and help the development of new energy vehicles. Rapid development, providing high-quality products and application solutions for customers around the world.