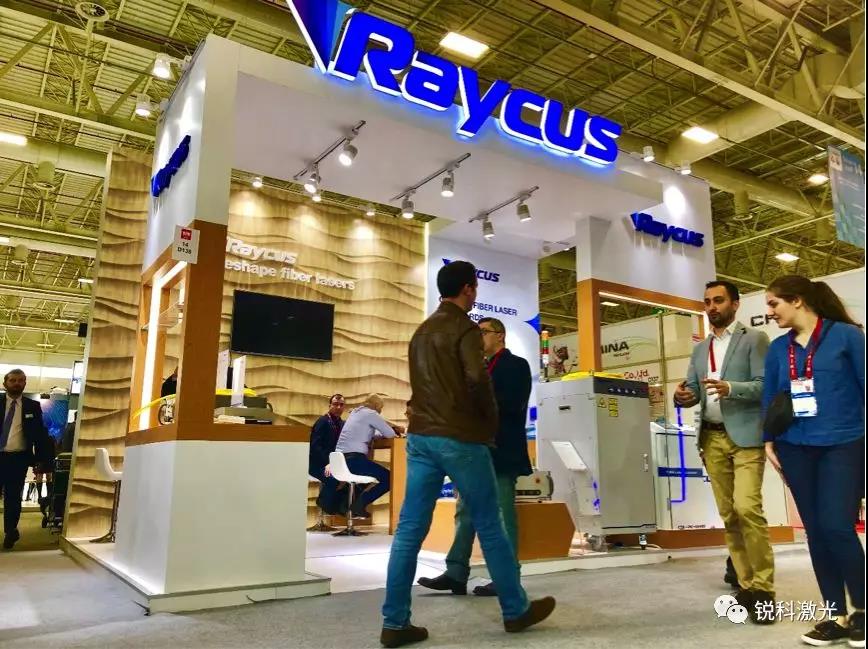 The leading industrial fair in Eurasia region, "WIN EURASIA" has commenced with the participation of leading organizations and institutions of manufacturing sector under the Industry 4.0 roof. With over 1300 firms from 20 countries are displaying among 14 exhibition halls, this fair starts on 14th of March and will last for the following 4 days.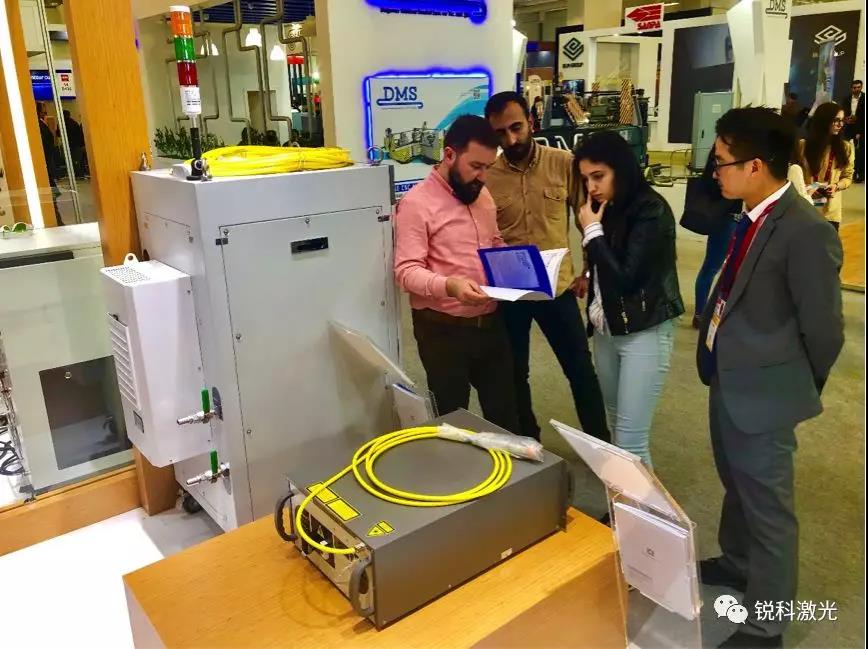 Raycus, as the Chinese leading and also a world-famous fiber laser company, showed multiple serious of products to both the local and international visitors. Raycus booth brings together laser solutions for metal cutting, welding, cladding, marking and many other industrial manufacturing applications as well as our live demonstration.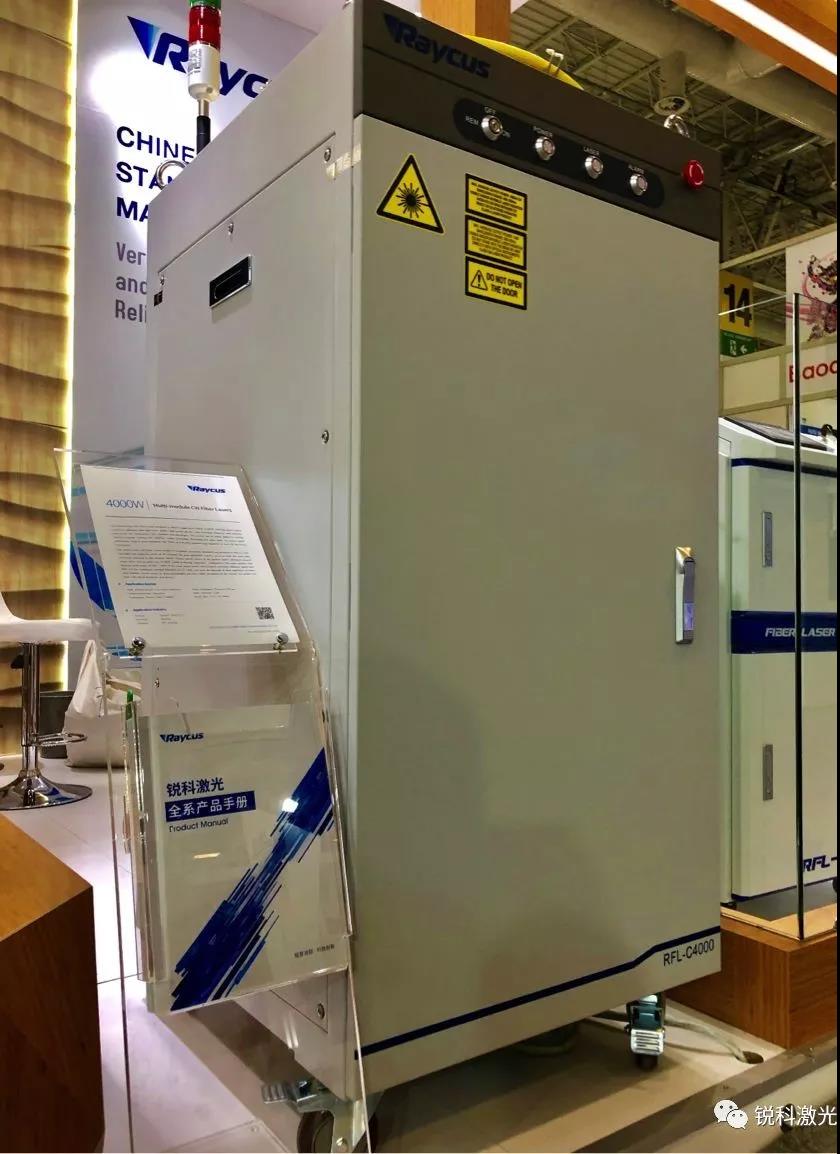 Multi-Module CW Fiber Laser products for welding, precision cutting, cladding, surface treatment, 3D printing, etc.
Multi-Module CW Fiber Lasers can be widely used in welding, precision cutting, cladding, surface treatment, 3D printing and other fields. Its fiber output features make it easier to integrate with robots into flexible manufacturing equipment to meet the needs of 3D machining. Based on the technical characteristics of domestic equipment manufacturers, it provides a universal and rich integrated interface to help equipment manufacturers quickly establish high-power fiber lasers integration capabilities.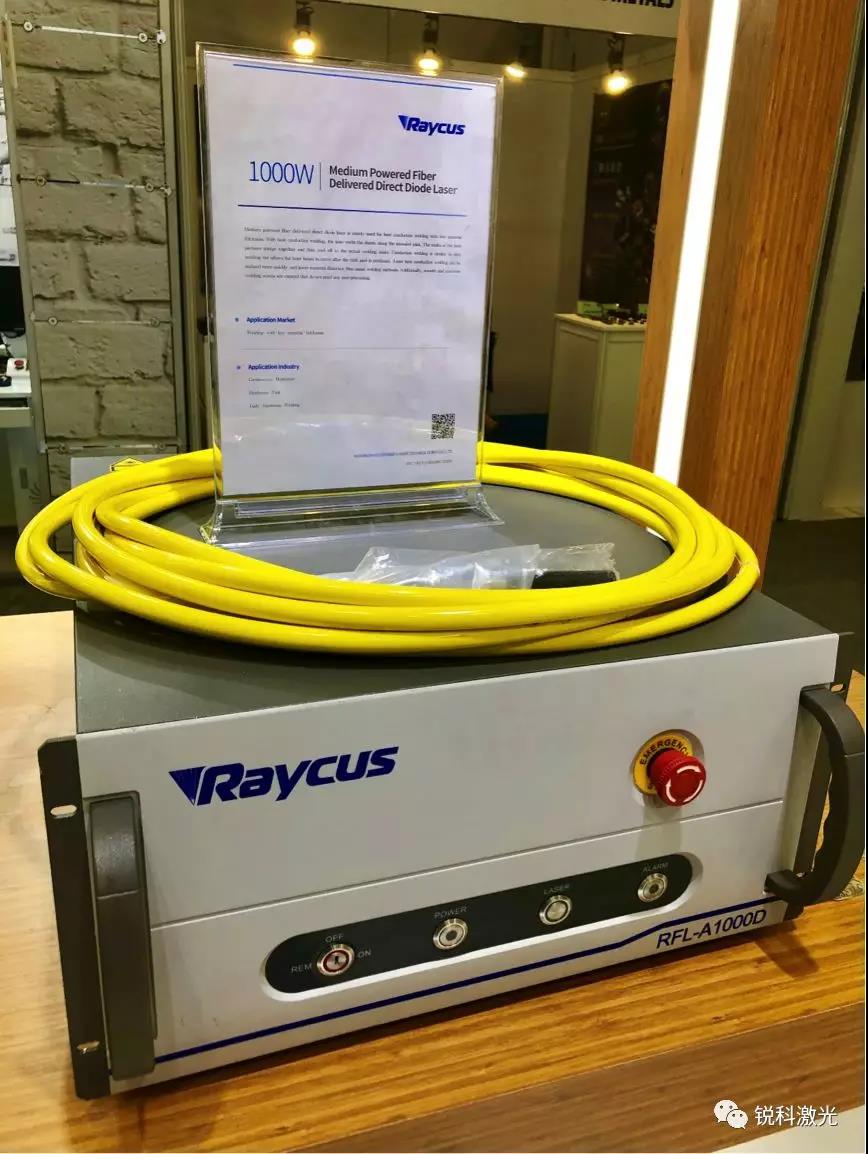 Fiber Output Direct Diode Laser products used in the field of heat conduction welding, quenching and cladding of metal sheets.
1000 watt Fiber Output Direct Diode Lasers are mainly used for heat conduction welding of metal sheets. Compared to conventional welding, laser heat conduction welding not only reduces material deformation, it provides a faster way to weld. In addition, it achieves a smooth, non-porous weld without any subsequent processing.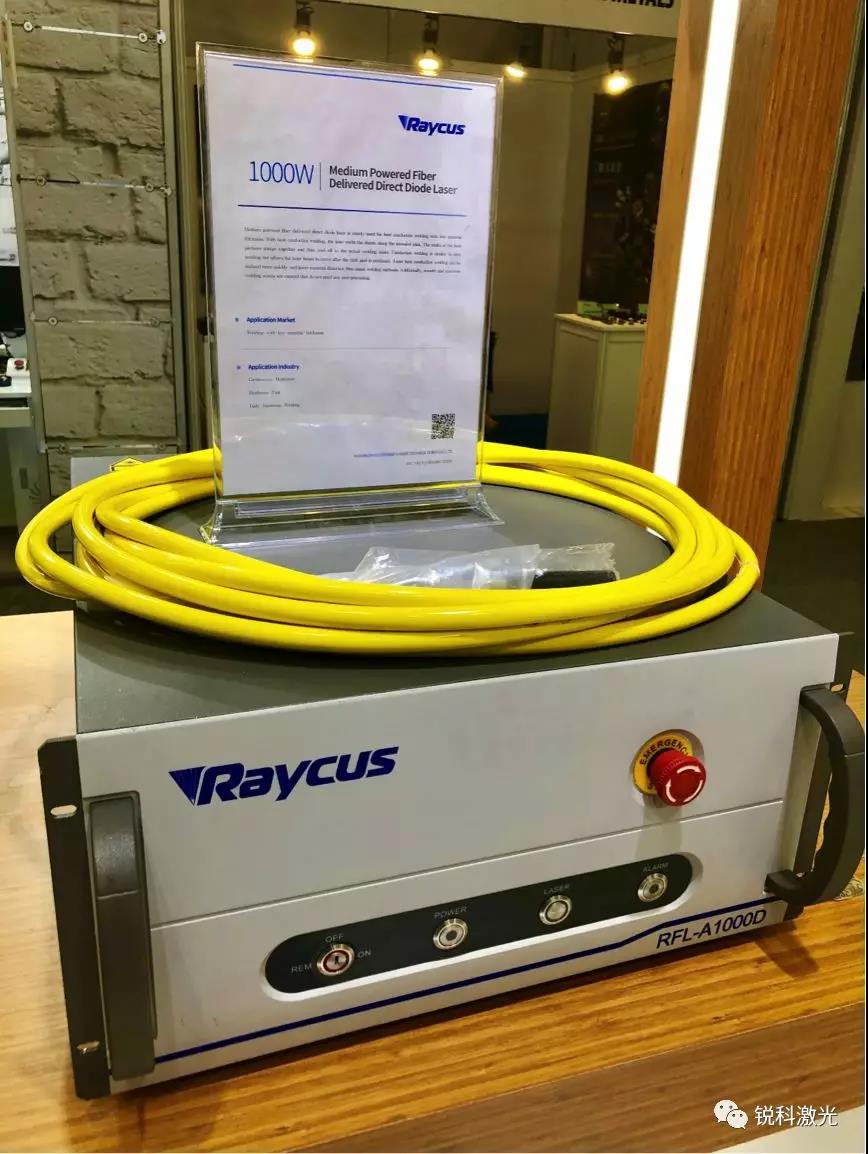 Q-switched pulsed fiber lasers for marking, precision machining, graphic marking, deep engraving, thin-film cutting, drilling, etc.
It adopts air-cooling system, which is more compact, and can be used in various environments such as laboratory or outdoor. It adopts integrated all-fiber design, which is easy to operate, can be used independently, or can be embedded in user equipment.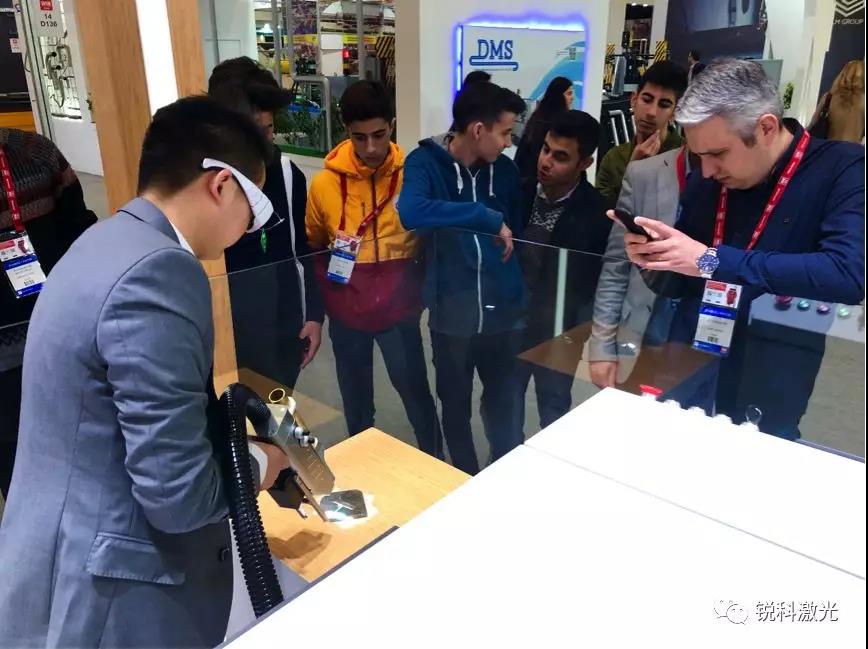 The rust removal demonstration of Raycus 200W pulsed fiber laser attracted much attention during the show.
The WIN EURASIA 2019 is like a big industrial carnival which has connected Asia and Europe. Raycus is trying best every year, to bring better laser technology, not just showing the versatility of our products, but to take real part into the local industry 4.0.