Raycus Gratitude Visit | What is the reason for choosing Raycus 10000+ Watt laser?
Choose laser processing, choose domestic brands, choose Raycus. However, since the first use of Raycus lasers, Raycus has been identified as having no gambling and luck in it. Today we went to the companies that have purchased multiple Raycus lasers to explore the reasons why they are willing to purchase more.
Heixuanfeng
(There are 5 Raycus lasers)
"I believe our choice is totally right"
Heixuanfeng Saw Industry Co., Ltd. (hereinafter referred to as "Heixuanfeng") is located in Yichang, Hubei. It is mainly engaged in cutting and processing saw blade substrates. After 28 years of development, Heixuanfeng has grown from small to large business scales and has now become the leader in the saw blade substrate industry.
Want to reduce costs and increase efficiency
We have to find better processing technology
In a market segment such as the stone industry, the yield rate of steel plates has always been the biggest source of cost reduction that enterprises pursue. However, the traditional punching method can no longer process the hardened and tempered saw blade body, making "cost reduction and efficiency increase" an empty talk. Hei Xuanfeng understands that to be a leader rather than a follower of the market, one must find better processing technology.
Under the market environment at that time, laser as an emerging technology was included in the selection of Heixuanfeng. Mr,Zhang, the chairman of Heixuanfeng, introduced that since the use of laser cutting equipment in 2002, Heixuanfeng has completely subverted understanding of traditional sheet metal processing such as punching, shearing, and bending. "With the cutting laser, it is even more powerful. Products of different widths and formats can be cut and decomposed at will, reducing the overall cost of the enterprise.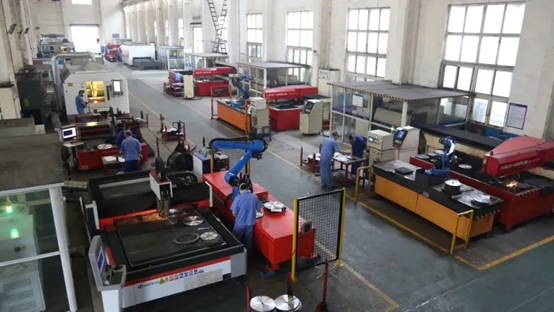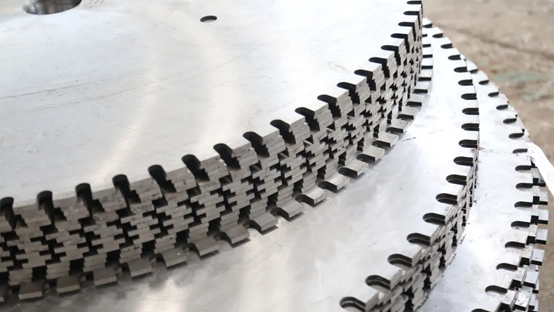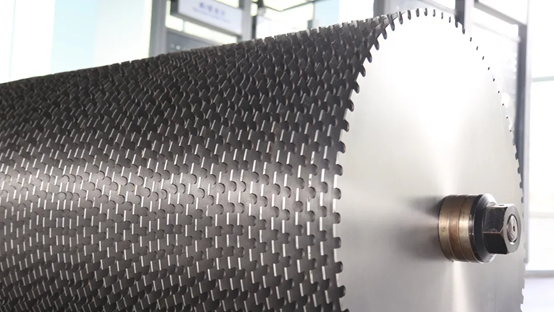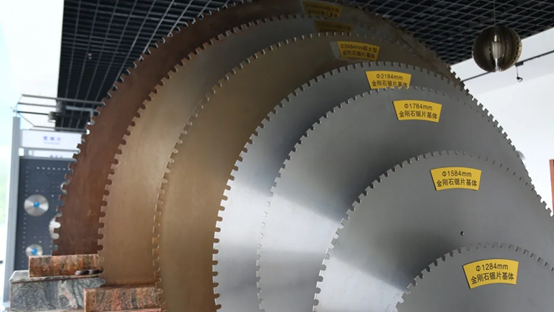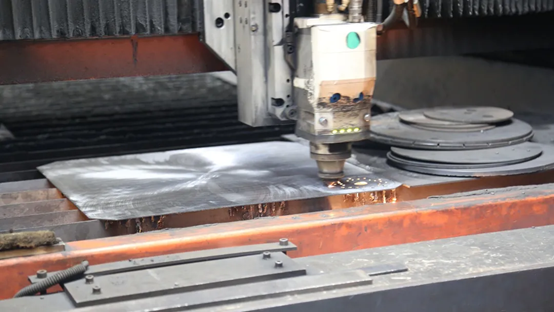 Seize the wave of domestic substitution
Go side by side with domestic brands
At present, in Heixuanfeng's workshop, 5 laser processing equipment of HGTECH are equipped with Raycus lasers. Heixuanfeng has also established a laser digital material preparation processing center, which has increased production capacity by at least 20% and achieved the goal of reducing staff and increasing efficiency.
Now, domestic brands have encountered a very good opportunity for development. Under the wave of domestic substitution, domestic brands have become the market leader. "In the era of big waves, we will continue to choose to move forward with domestic brands."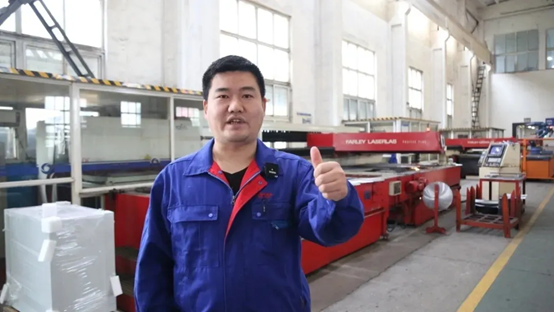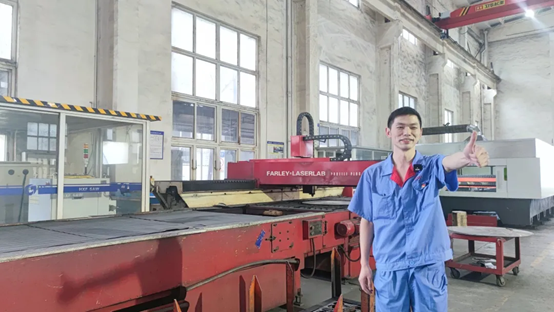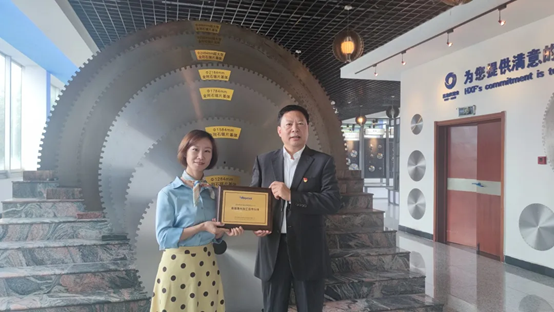 Wuxi Chengyou
(There are 5 Raycus lasers)
"Raycus are indeed stable and resistant to use"
Wuxi Chengyou Special Equipment Co., Ltd. (hereinafter referred to as "Wuxi Chengyou") is located in Wuxi, the Pearl of Taihu Lake. The company is an enterprise specializing in the research and development, design, manufacturing and sales of high-end non-standard display equipment.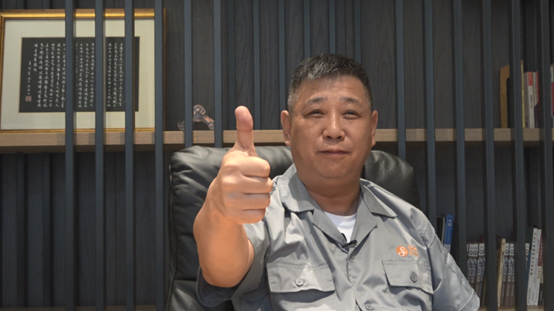 laser cutting
Improve the processing capacity
Wuxi Chengyou's products are mainly sold to the United States, Europe and Australia. The export demand of the products requires the company's production equipment and processing effects. If traditional methods are used, the efficiency is very low, and the quality of the finished products is always unsatisfactory.
Wuxi Chengyou bought the first 500W cutting machine with Raycus laser from Qingyuan Laser in 2012. It has been more than 8 years now, and it is still in stable use. At present, Wuxi Chengyou already has 5 cutting equipments with Raycus fiber laser as core source, including one 12000W. Mr. Sun said, "The reason why I always choose Raycus to cooperate is first of all because of the quality. Raycus lasers are indeed stable and resistant."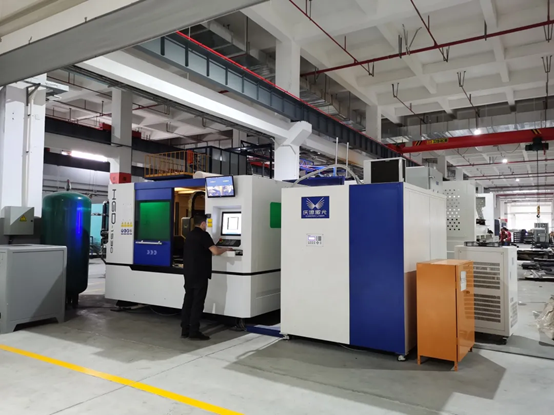 laser processing
Can better meet customized needs
Since Wuxi Chengyou's products are more customized, its production needs to provide personalized solutions according to customer needs. After adopting laser cutting technology, it has high speed, high precision, high customer satisfaction, and can realize customization and personalized product development. The thickness and material of the board can be easily operated regardless of the shape and graphics.
At present, in the production workshop of Wuxi Chengyou, there are many Qingyuan laser equipment equipped with Raycus lasers. The laser production line enables the company to save a lot of production costs while improving production efficiency, product accuracy and performance.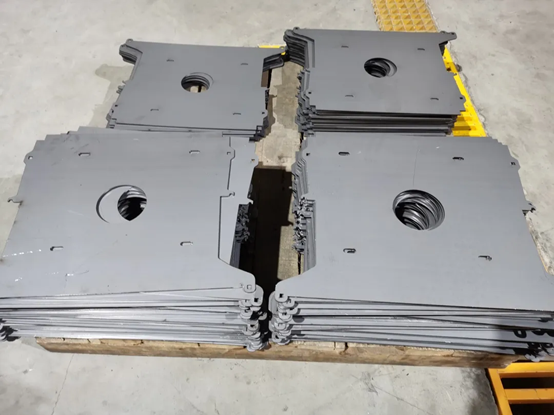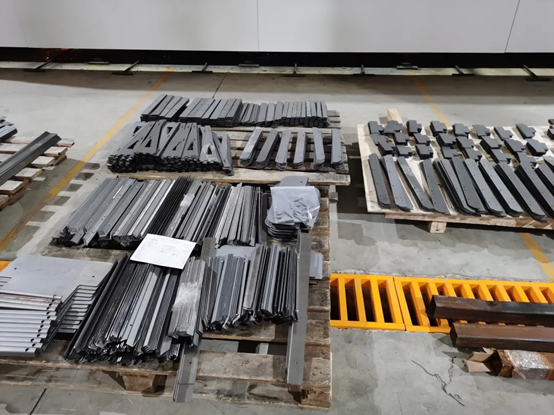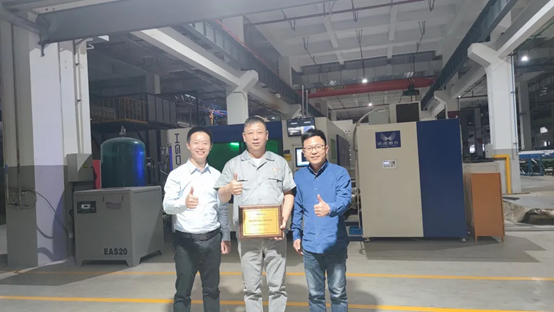 Shanghai Zichun
(There are 3 Raycus lasers)
"Buy another 15000W"
Shanghai Zichun Industrial Co., Ltd. (hereinafter referred to as "Shanghai Zichun") is mainly engaged in the processing of mechanical equipment, metal products, and molds.
So many brands
The right choice is the key
Shanghai Zichun purchased imported brand laser processing equipment a long time ago. With the high maintenance cost of the machine and the rise of localization in recent years, domestic cutting equipment and lasers have also become Shanghai Zichun's choice.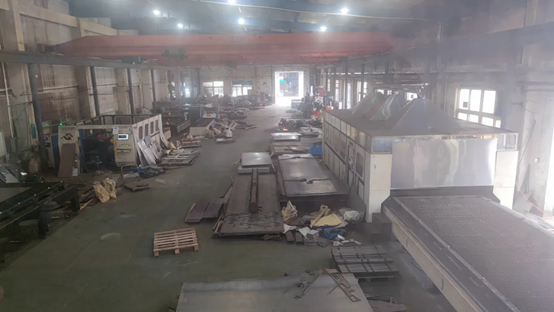 When choosing domestic lasers from other brands, Mr. Zhu found that although the purchase cost was much lower than that of imported brands, the laser power attenuation was frequent and serious, which not only affected the processing quality, but also delayed the construction period.
Use opportunity to prove strength
Win praise with service
After careful comparison, the Chinese laser cutting equipment with Raycus laser as the light source was selected as the leading domestic laser brand. The power output of Raycus laser machine is stable, there is no attenuation phenomenon, and the cutting effect is almost the same as that of imported brands. This led Mr. Zhu to identify Raycus, and the laser cutting equipment purchased later were equipped with Raycus lasers as the light source.
The strength of Raycus has won the trust and recognition of Mr. Zhu, and the service has also made Mr. Zhu feel at ease. Its active response, equipment maintenance, refined craftsmanship, and uninterrupted service have won Mr. Zhu's praise of Raycus. Speaking of future plans, Mr. Zhu said frankly, "After the new factory is completed, I will buy another 15000W Huazu lcutting machine. Then the laser will definitely choose Raycus."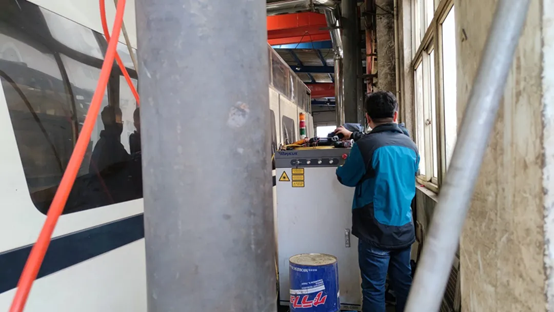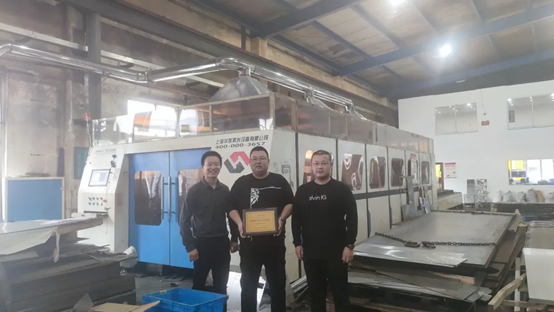 The firm choice of users is the best support for us; the recognition of users is the greatest encouragement to us; the expectations of users are the greatest motivation for us to move forward. The original intention is not disappointed, and the choice is not regrettable. Raycus is willing to ride the wind and waves in the wave of localization, and move forward hand in hand with more companies for a win-win future.
Thanks to HGTECH, Qingyuan Laser, Huazu Laser and Heixuanfeng, Wuxi Chengyou and Shanghai Zichun for their strong support of this event, and in the next Raycus Gratitude Visit, we will continue to visit more high-end welding, cleaning, and cladding companies to witness the irreplaceable power of laser in various industries.