On July 23, Wanwa Technology team came to the second stop of the trip - the ancient city Luoyang, Henan. As a three-level key support project, Luoyang Two Wide Steel Building Materials City is a large steel distribution center in western Henan. Here, there are four 20000W laser cutting devices, whose laser source is from Raycus laser.
Luoyang POSCO Trading Co., Ltd., one of the important customers of this visit trip to Luoyang, purchased five Raycus lasers in succession. In particular, a laser cutting machine from Cangzhou Lead Laser Technology Co., Ltd.(hereinafter referred to as Lead Laser) equipped with Raycus 20000W laser purchased at the end of 2020 is deeply favored by customers. Compared with 12000W CW fiber laser, the cutting rate of the 20000W fiber laser can be increased by more than three times and the improvement of efficiency saves more costs, which finally makes end customers get the benefit of double revenue growth.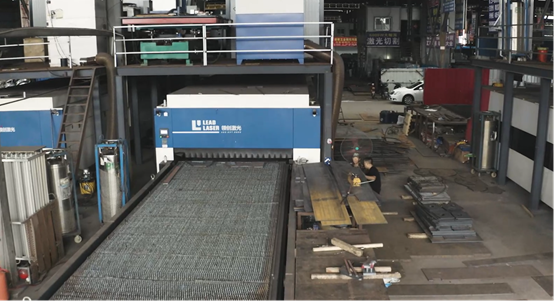 In the workshop, Ma Songen, the founder of POSCO Trading, was supervising the production. When he saw the service team of Raycus laser visiting, President Ma said excitedly: "from 2000W to 20000W, we have always used Raycus laser. The operation of five laser machines is very stable and there is almost no failure."
It is understood that POSCO Trading has also used foreign brand lasers before. By comparison, the stability and cutting effect of Raycus laser are not inferior to those of well-known foreign laser products. Even though President Ma has rich experience in using various equipment, he is still full of praise for the outstanding performance of Raycus laser.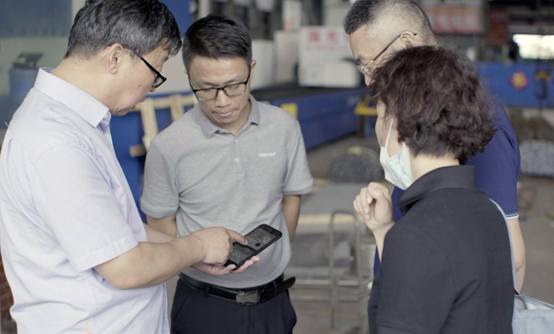 "Compared with other types of laser products, 10000W laser has stronger performance and quite high operation efficiency, which greatly improves our revenue." Good product speaks for itself. As a whole industry chain manufacturer with fully independent R & D and production, Raycus laser has always controlled the quality from the source, so it can respond in time to problems occurred in any link. Raycus has been pursuing excellence, and has refined the quality and service of " Intelligent Manufacturing in China" to the extreme.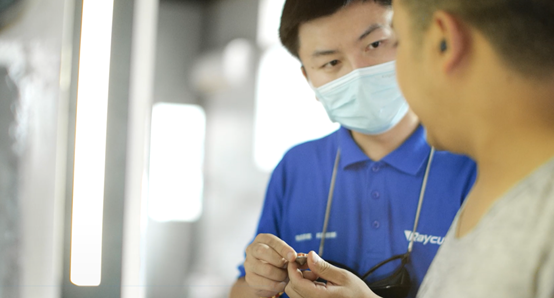 "Although the equipment is in good condition, Raycus service engineers has come to guide the application and maintenance of the equipment every year, just like taking a dose of reassurance. Moreover, Raycus can respond in time to any problems and questions. All these make me believe in our domestic technology! " President Ma fully affirmed Raycus products.
In this customer-visit activity, Raycus tailored a professional visiting team for customers. During the trip to Luoyang, in addition to POSCO Trading, the team also visited two customers, Shuntuo and Rupeng who use Lifeng product equipped with Raycus 20kw fiber laser. The professional Wanwa process engineers conducted on-site commissioning training for customers, and excellent pre-sales engineers explained product performance characteristics to customers.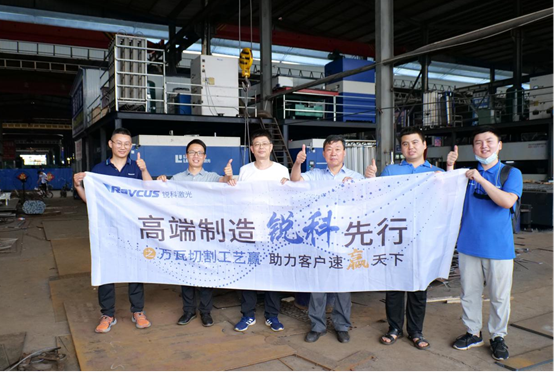 Visit POSCO Trading(Lead Laser+Raycus 20000W laser)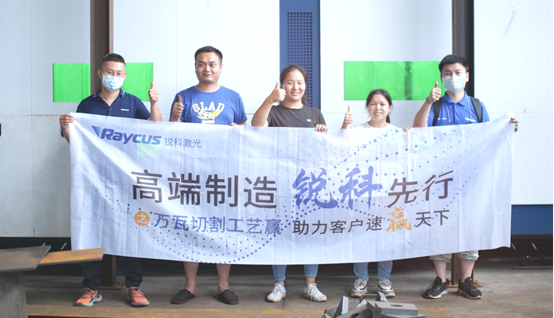 Visit Shuntuo(Lifeng+Raycus 20000W laser)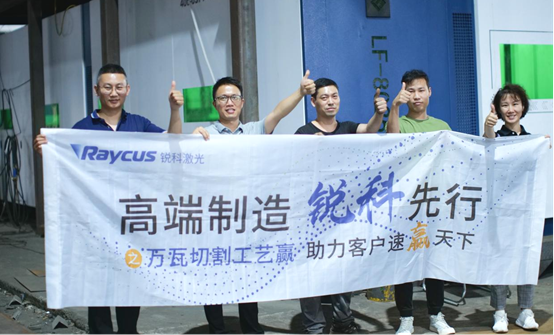 Visit Rupeng (Lifeng+Raycus 20000W laser)
After years of development, in the laser industry, we have a group of loyal customers who meet Raycus, are loyal to Raycus and follow Raycus. Visit is not only service but also appreciation. After the trip to Henan, we will continue to move forward. Customer satisfaction is the highest recognition. Raycus will continue to upgrade product quality and service, achieve win-win results with customers and create higher value.