From 14th to 15th July in Yeongju, South Korea, Korea Welding and Joining Society held the 26th Workshop, of which the topic was Smart Laser Welding and Monitoring. A number of renowned international laser companies, South Korea laser equipment manufacturers, famous academic research institutions and local government participated. Mr. Luca Wang, the Head of Raycus Service in South Korea, was invited as one of the guests and delivered the special report of Recent Laser Achievement for E-mobility in China to the Workshop.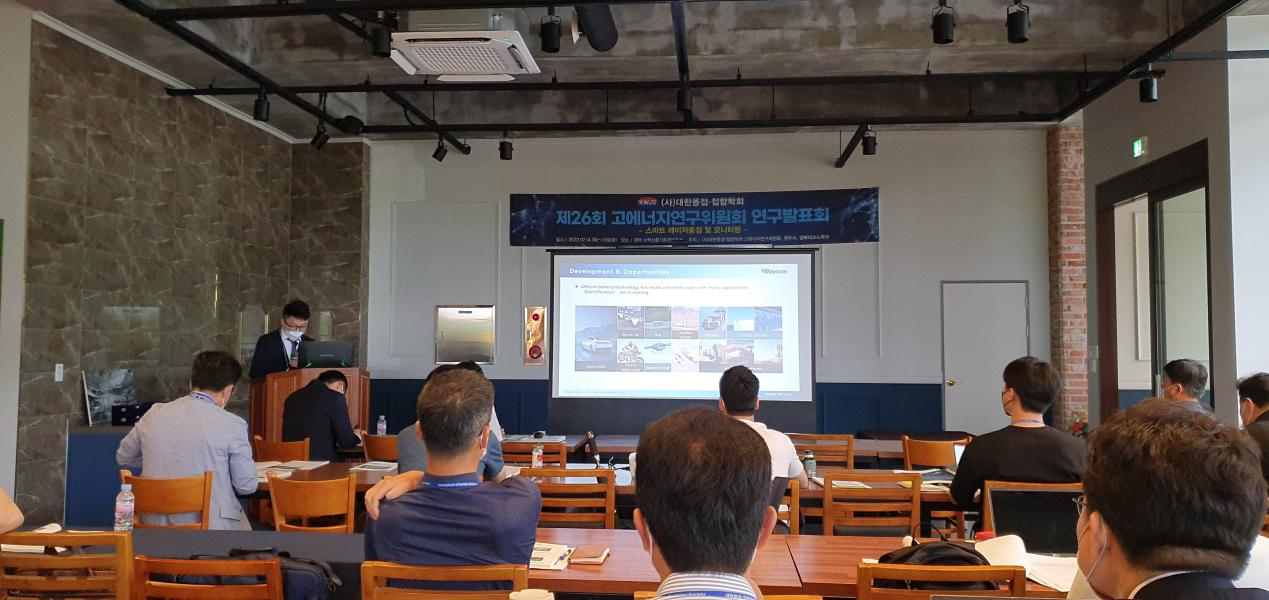 Mr. Luca Wang showed the distinguished guests Raycus' current achievements in the field of Chinese new energy vehicle and power battery. He also shared with them the information of laser application in Chinese intelligent production of automobile and the future trend, as well as detailed technical advantages and strengths of Raycus. The report won high appraisal by the audience and the organizer.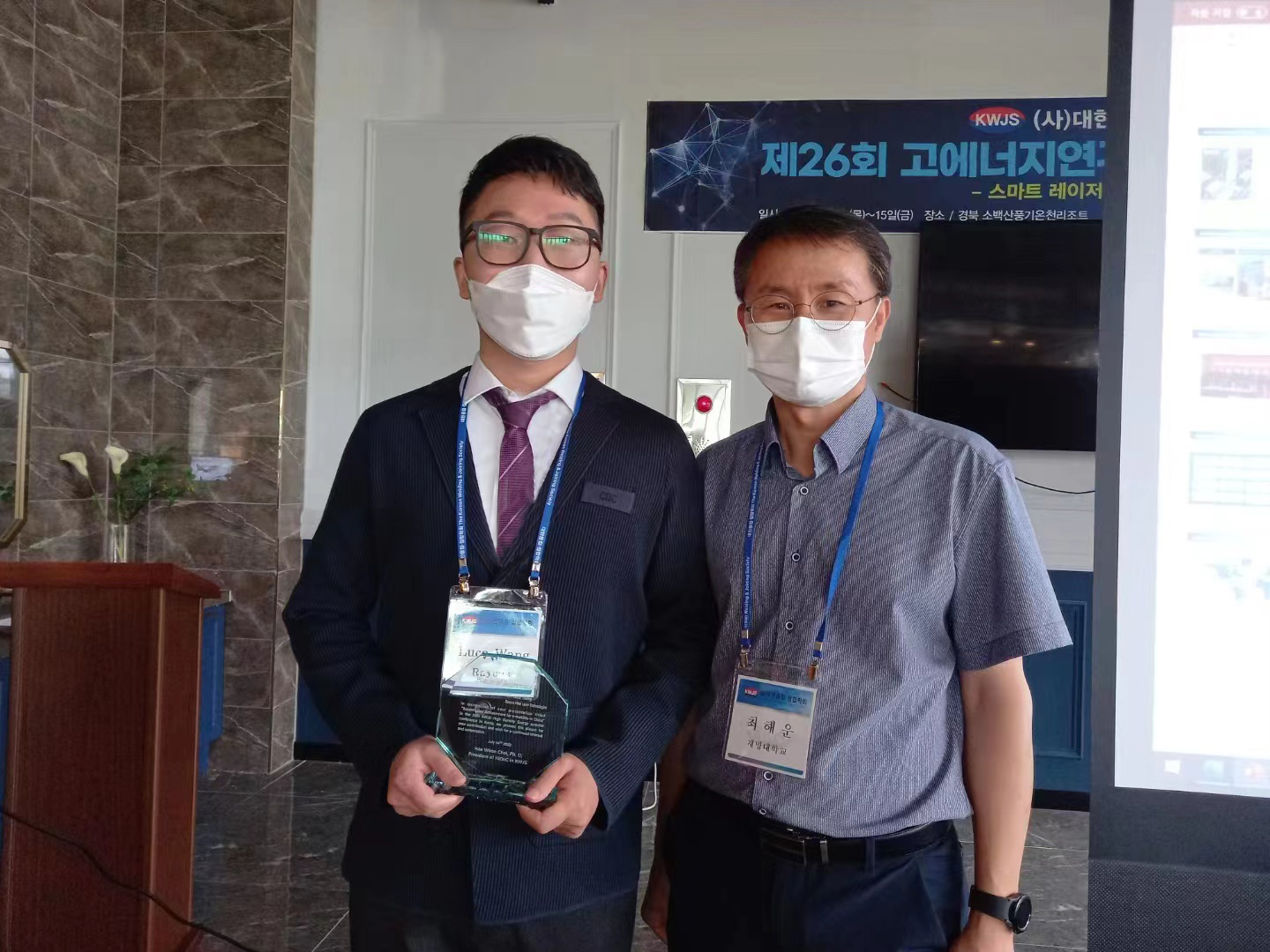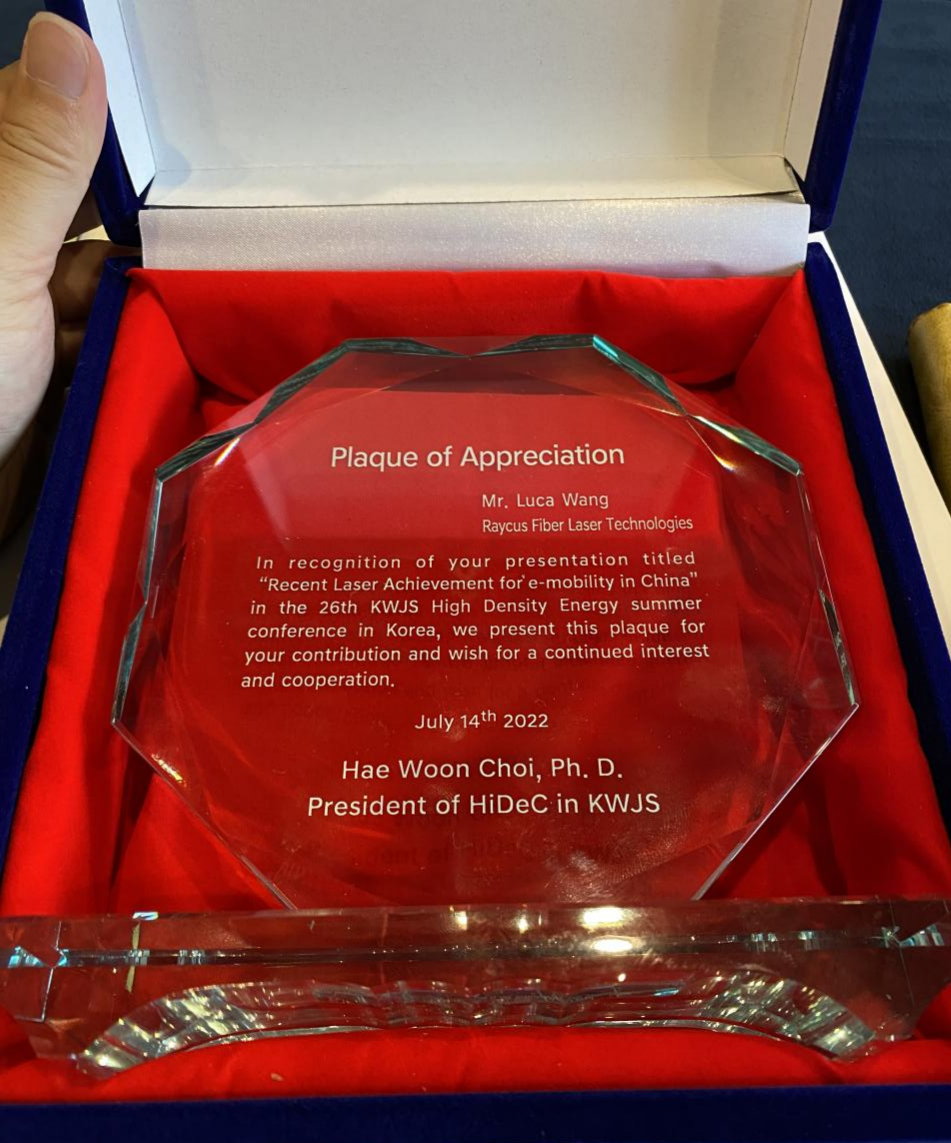 In recent years, the rapid development of Chinese power batteries and new energy vehicles has attracted global attention. At present, the shipment of Chinese lithium battery accounts for more than 50% of the world's sales, and the sales of new energy vehicles in China also account for nearly 50% of the global sales. This series of achievements depends in some way on the technological innovation and transformation of enterprises.
Keeping up with the tide of era and actively exploring industry solutions, Raycus has developed ABP (Adjustable Beam Profile) lasers that can well meet the demand of high-end applications in intelligent manufacturing of automobile, aerospace, shipbuilding and other heavy industries. With excellent product performance and high-quality service, Raycus has cooperated with many leading domestic carmakers in China. Overseas markets, taking south Korea for example, have also seen Raycus' technical capabilities of laser applications in new energy vehicles and power battery. Enterprises in those markets have begun to contact Raycus for gradual cooperation. Looking into the future, Raycus will continue to put into practice the enterprise spirit of "forging ahead with determination, and innovating scientifically and technologically", and develop more new products, new technologies and new processes to help promote the global industry 4.0.