Raycus Laser participated in ATC Automotive Intelligent Manufacturing Technology Week
ATC Automotive Intelligent Manufacturing Technology Week was held in Hangzhou From August 11th to 13th . As the largest automotive intelligent manufacturing event with the highest level of technology and the largest number of participants in China, ATC Automotive Intelligent Manufacturing Technology Week mainly focuses on automotive intelligent manufacturing under the transformation of "Electrification + Intelligence". The latest workshop planning, new technology application, new process, new equipment and other manufacturing hot topics of systems, powertrains and components will promote technical exchanges between enterprises and people in different regions. Raycus Automotive Industry Director Shen Yi and Application Technology R&D Director Dr. Gao Hui and their technology team were invited to participate in the conference as Raycus representatives.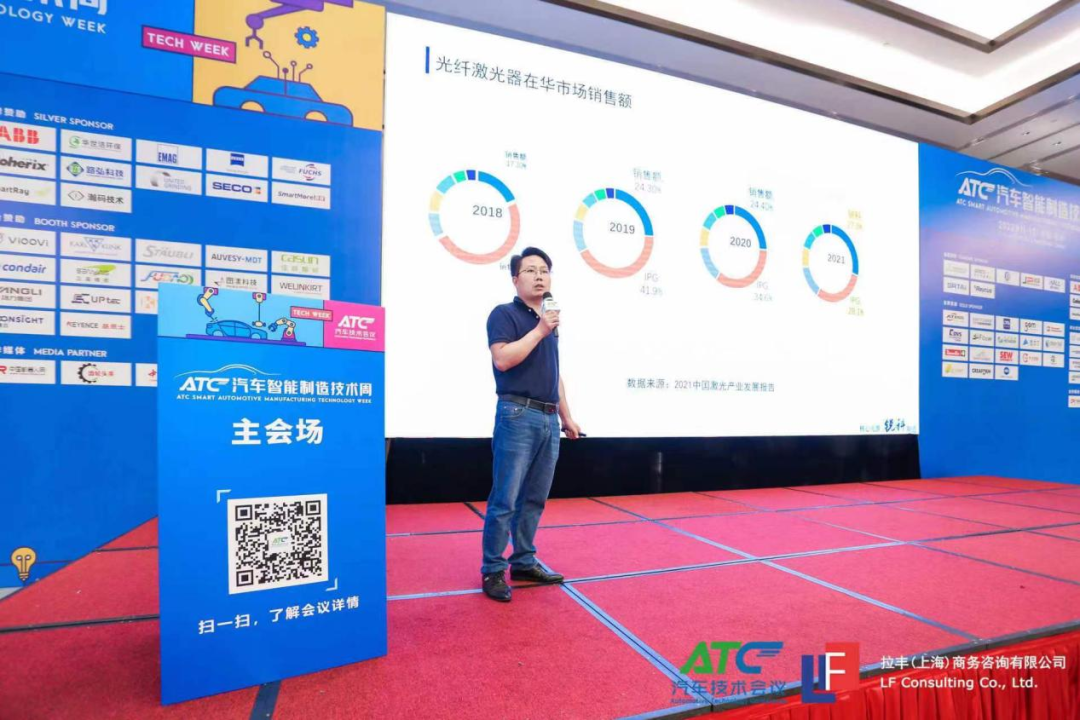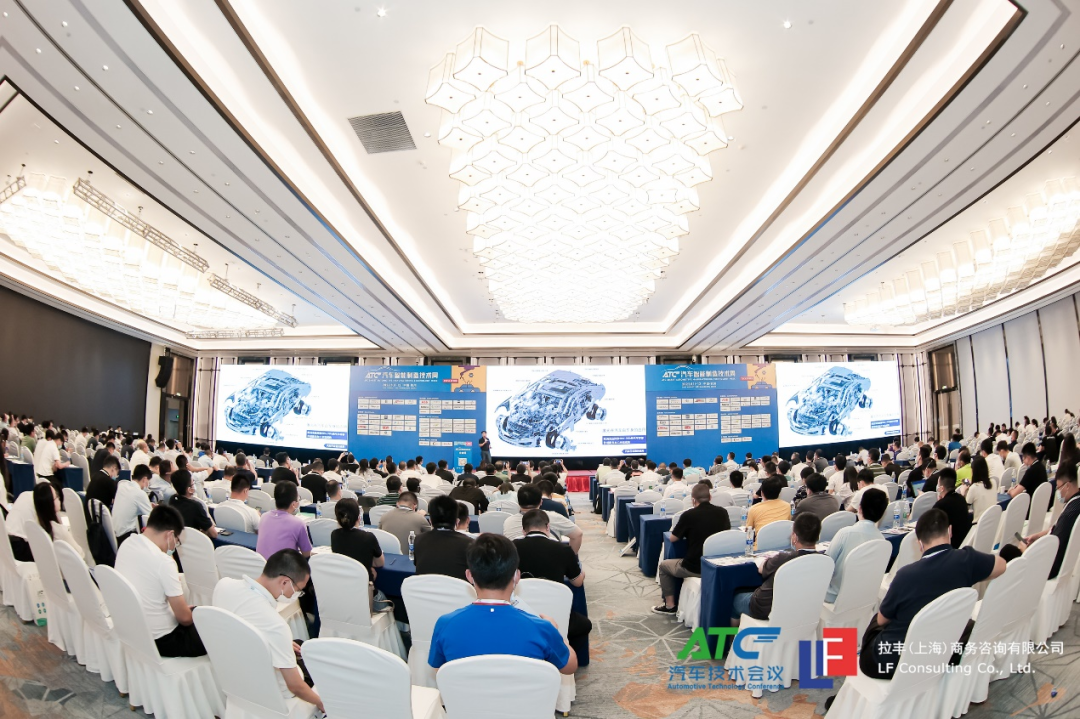 On the morning of the 11th, Shen Yi, director of Raycus Laser's automotive industry, delivered a wonderful speech on the application of fiber lasers in the automotive industry on the theme of "Raycus Laser Helps the Rapid Development of the Automotive Industry", which received high attention from the guests and the audience. Especially when it comes to Raycus' self-research and self-production capability of core devices in laser manufacturing and business growth. At the same time, the Raycus technical team enthusiastically and actively approached the customers who came to consult to answer questions about related products and applications in the automotive industry at the booth, and conducted a lot of discussions and communication with the guests at the conference site.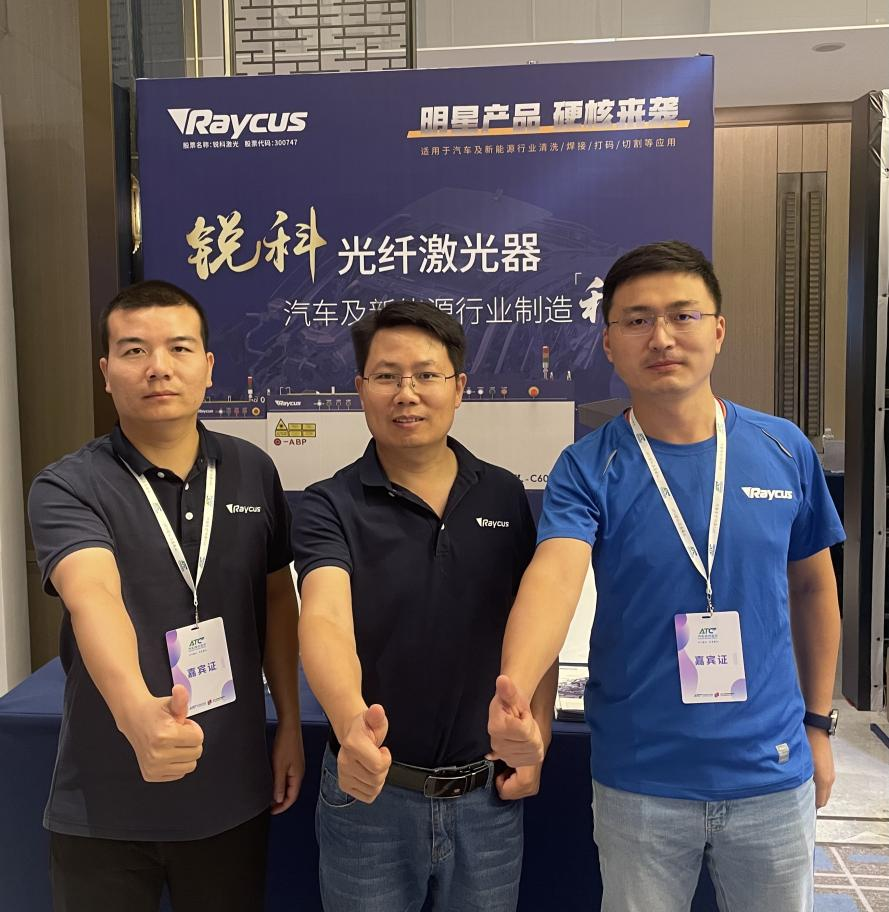 Chinese auto industry is facing a series of profound changes, and is gradually developing towards the trend of "connection, intelligence, sharing, and electrification". In the new era of digitalization of the automobile manufacturing industry, the automobile industry needs to build new intelligent factories, intelligent stamping, welding and coating workshops, etc., to accelerate the transformation and upgrading of intelligent manufacturing in the automobile industry. As we all know, lasers have been widely used in modern industrial intelligent manufacturing, especially in the automotive field.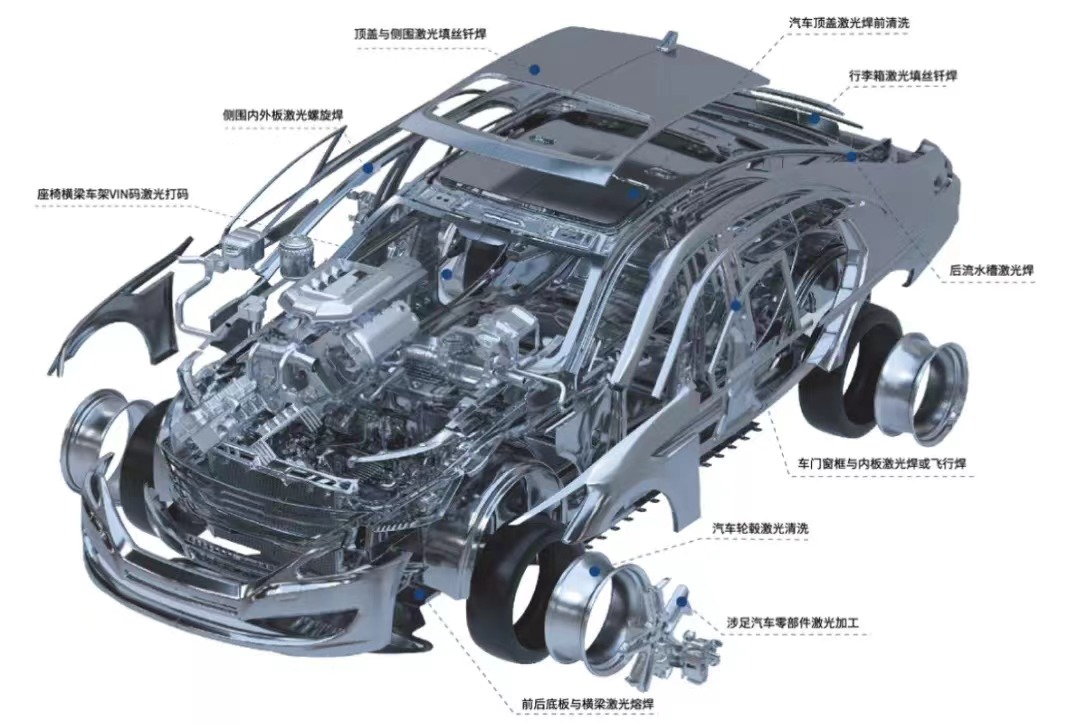 At present, Raycus Laser developed a variety of fiber laser products such as high-power fiber laser C6000H with shutter, adjustable beam mode lasers, continuous fiber lasers, pulsed fiber lasers, etc., which have been successfully applied to the projects of many well-known car manufacturers. And we already have many laser applications in auto parts. Laser welding: wire filling welding of automotive aluminum alloy roof, thermoforming plate/door welding and cutting. Laser cleaning: aluminum alloy side wall ,top cover galvanized layer, battery pole&pole piece cleaning, frame VIN number, engine cylinder cover marking. And other laser applications for car light plastics, airbag igniters, triggers, fuel injectors, car air conditioners, cigarette lighters, steering gears, and sensors. Raycus laser products for the automotive and new energy fields have been highly recognized by customers. For example, BYD recently repurchased Raycus' high-power fiber laser C6000H with shutter, which shows the high quality of Raycus products.