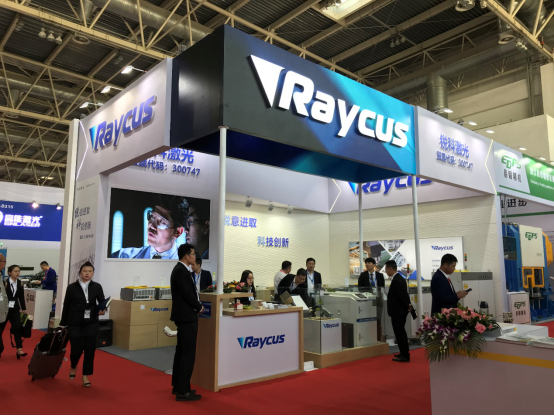 THE 16TH CHINA INTERNATIONAL MACHINE TOOL SHOW (CIMT) will be held from April 15 to 20, 2019 at the China International Exhibition Center (New Venue), Beijing.
CIMT isone of the four world-top international machine tool exhibitions, it has become an important place for international advanced manufacturing technology communication and commerce. The exhibition attracted industry leaders from more than 30 countries and regions, fully explaining the cutting-edge technologies and development achievements of machine tool manufacturing.
Raycus will participate at Booth B408 in Hall W2, demonstrating technology-leading innovations, new and effective solutions, and fiber-optic laser applications that follow the trend.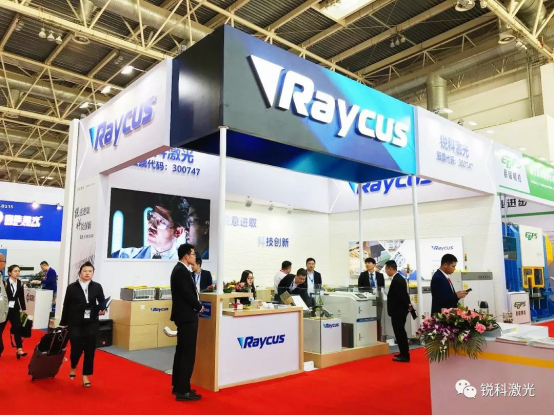 Because of theadvantages of simple energy transmission, low application cost, high energy conversion efficiency, and strong material adaptability, fiber lasers have become widely used lasers in exhibits.
Fiber lasers, as the core components of laser processing equipment, are the power source for processing equipment to achieve operation. Raycus will show a variety of fiber laser products and solutions for metalworking machines at CIMT.
Cutting, welding, drilling, additive manufacturing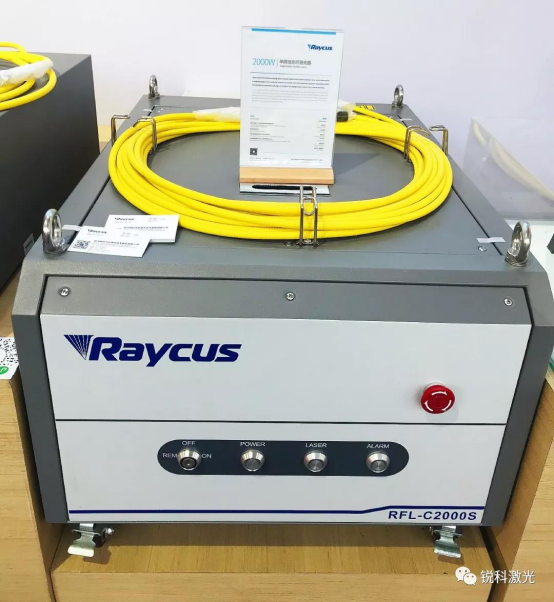 The single module CW fiber laser developed by Raycus, its structural design is compact, with higher average power, higher electro-optic conversion efficiency, more stable beam quality, and more powerful anti-reverse capability. Meanwhile, the optimized third-generation indirect water-cooled fiber transmission system is introduced to ensure the laser cutting quality and greatly improve the processing environment adaptability of the output cable.
Welding, cutting, cladding, surface treatment, 3D printing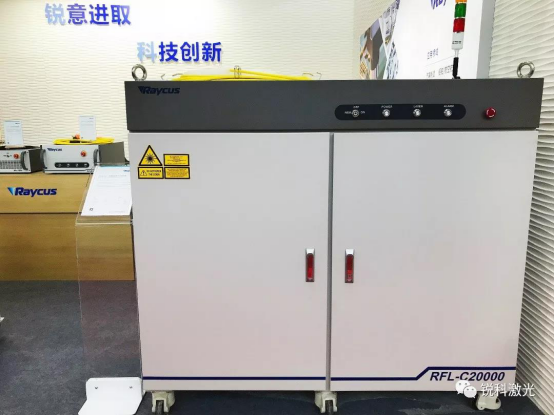 TheMulti-module CW Fiber Lasers(1500W-20000W) developed by Raycus , with high electro-optical conversion efficiency, high light beam quality, high energy density, wide modulation frequency, high reliability, long service life, maintenance-free operation and advantages. Its optical output performance helps it better integrate with robots as a flexible manufacturing equipment to meet 3D processing requirement.
Spot welding, seam welding and drilling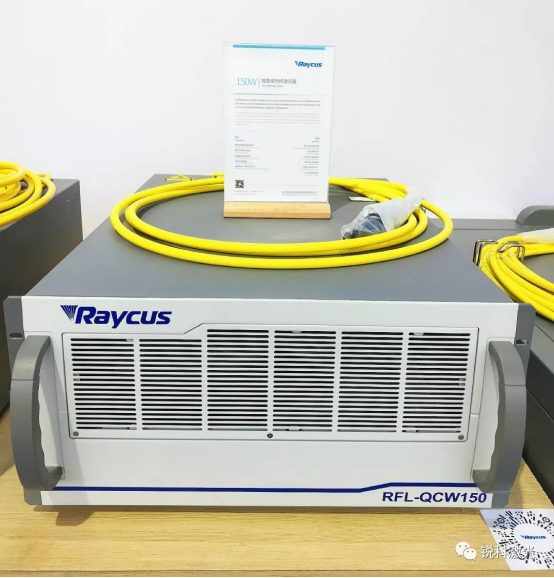 The QCW fiber lasers developed by Raycus with higher electro-optical conversion efficiency, better optical quality and lower maintenance cost. This product is 150W QCW fiber laser with air-cooled. This series product is a perfect alternative of existing light-pumped YAG laser.
Laser soldering, plastic laser welding, low material thickness welding, hardening and cladding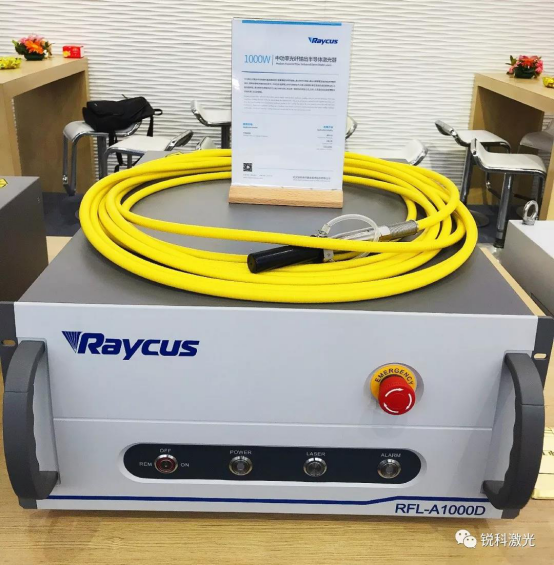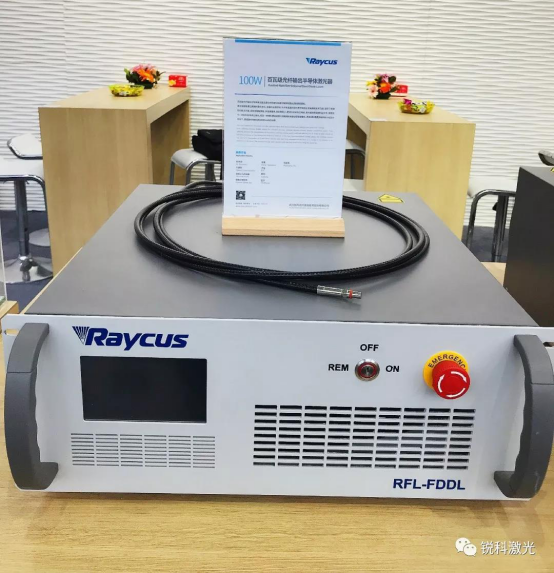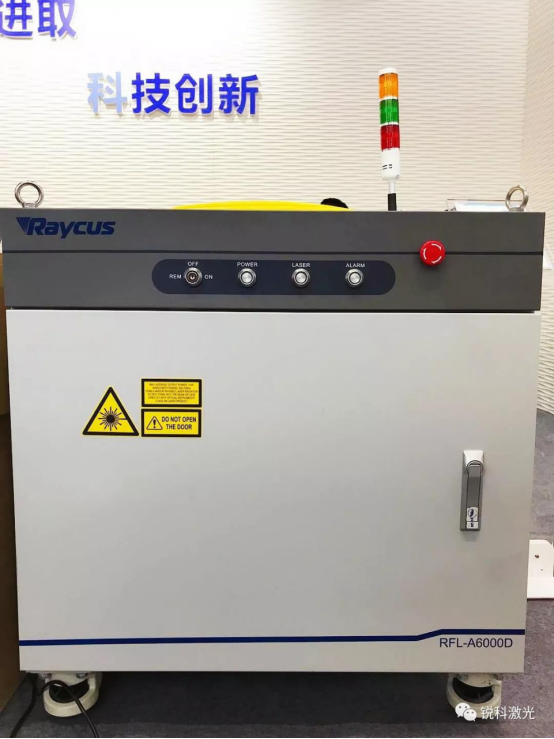 The main applications of Hundred-wattfiber delivereddirect diode lasers include laser soldering and plastic laser welding.
Medium powered fiber delivered direct diode laser is mainly used for heat conduction welding with low material thickness.
High poweredfiber delivered direct diode lasermainly used in hardening and cladding.
Rust removal, paint removal, oil cleaning, mold cleaning, stone cleaning, pipe cleaning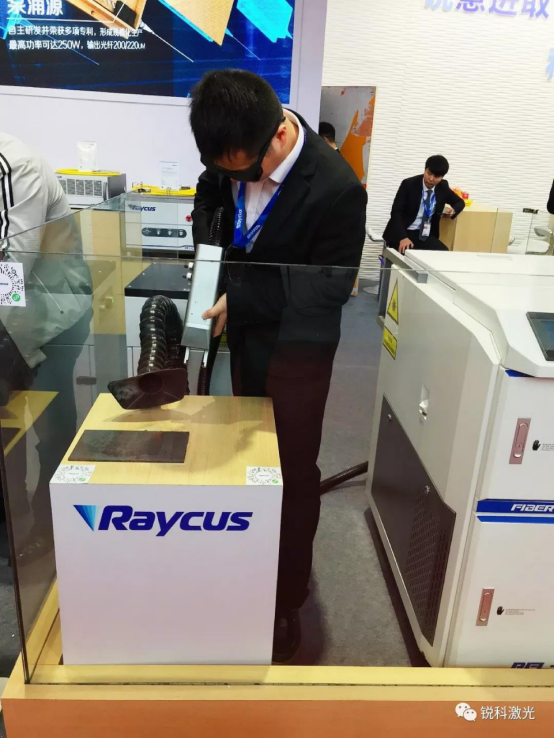 High-power pulsed fiber laser series is the latest product developed by Raycus. It has high output power, high single pulse energy, uniform spot energy distribution, easy to use and maintain. It is ideal product for mold surface treatment, automobile manufacture, shipping industry, petrochemical industry and tire manufacture.
The application of high-power fiber lasers has been rapidly developed due to breakthroughs in manufacturing technology and manufacturing costs of high-power fiber lasers. At the same time, many of the laser equipment manufacturers who participated in the cooperation with Raycus also exhibited Raycus fiber laser.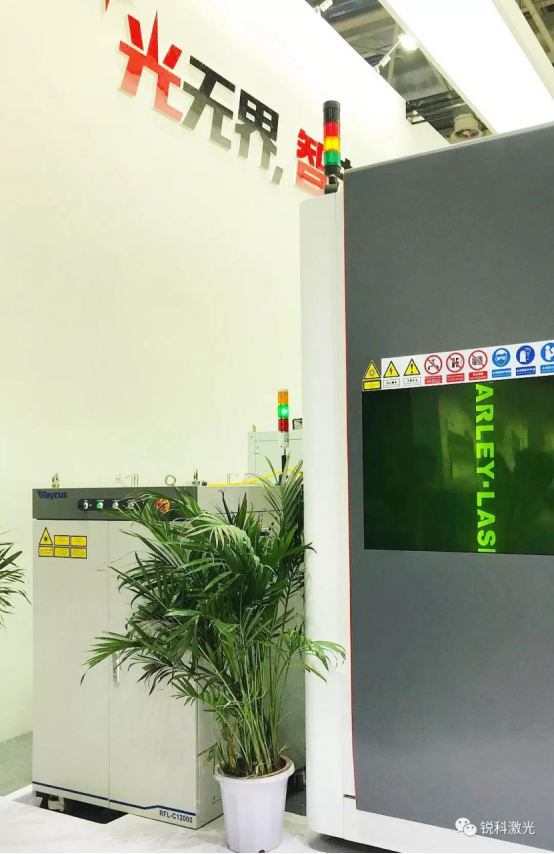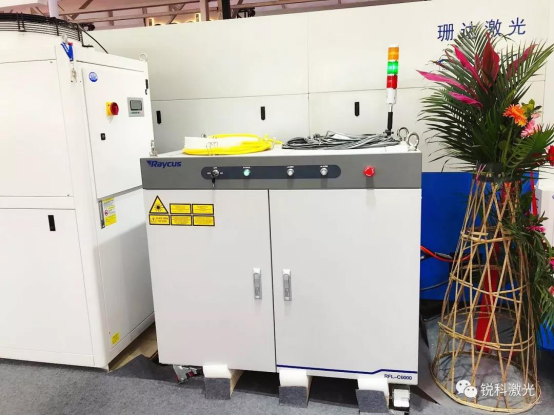 Let's meet in the fascinatingBeijing.
Exhibition Information
Date:April15-20,2019
Venue:ChinaInternationalExhibitionCenter(NewVenue),Beijing
RaycusBooth:W2·B408
Follow our Instagram/Twitter/Facebook/Linkedin by just searching WuhanRaycus